Windows with Quality Assurance from Paarhammer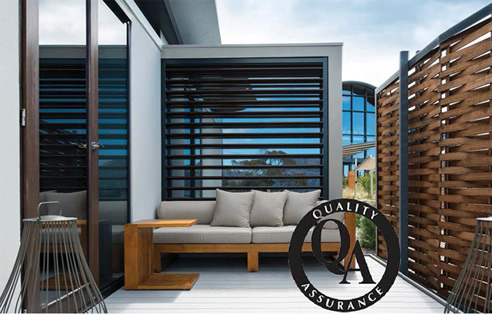 Windows and doors of a building carry many responsibilities and are used every day. They ensure inhabitants can get in and out of the building, and take in the view of a garden or the street, and allow light and fresh air to enter the rooms. But in the background they work hard as the link between inside and outside. Windows and doors must insulate from the heat or cold, reduce noise, provide security, and on top of that - also look good!
These are many tasks all at the same time. Only those consumers who receive a quality product compliant with Australian Standards will be satisfied with their windows and doors in the long run, happy in the knowledge that they can enjoy the benefits of a well-made product including energy efficiency and thermal comfort, and security.
Quality and ongoing value are as important to Paarhammer after nearly 30 years of window manufacturing as they were at the very beginning. Only high-grade materials are used in the manufacturing process, including timber and glass selected from Australian suppliers, and patented hardware made in Germany.
All windows and doors are custom made to the specifications of the project, regardless if they are made in timber only or a combination of timber and low-maintenance aluminium. Flexibility extends to a wide variety of glass in double or triple glazed units, timbers, handles and the colour of finishes. Not so much seen but definitely felt are the latest technical advances, the best in energy efficiency, reassuring safety and audible noise reduction.