Water Seal Expansion Joint Material for High Movement Applications from Unison Joints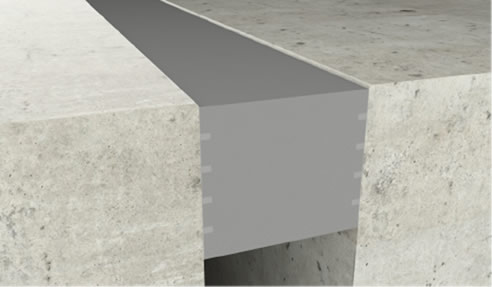 Industry specifiers need look no further than Unison Joints for water seal expansion joint material. With 17 years in service, the innovators in expansion and control joint design have gained the trust and patronage of building experts and major stakeholders across the country. Unison Joints delivers professional services and high performing joint assemblies aligned with the latest trends within the building and construction industry.
A Closer Look at High Movement Water Seal Expansion Joint Materials
In response to the growing demand for functional and versatile expansion joints, Unison Joints has continued to refine design and broaden applications for the Aquo water seal expansion joints in their range of products. Designed to withstand high movement and provide waterproofing to structural movement joints, the Aquo series of joints are suitable to use in multi-story car parks, rooftop car parks, hospitals, retail centres, stadium, amenities, transit terminals, pedestrian bridges and other commercial buildings and infrastructure.
Water Seal Expansion Joint: Aquo P (Aq P)
Aquo P (Aq P) water seal expansion joint is made from specially formulated polyethylene foam. The foam is UV resistant and is a closed cell material which is manufactured through a gas injection process. The cells contain an inert gas which allows the foam to compress and expand without bulge or damage. Traditional extruded thermoplastic seals have issues where junctions occur because it is not possible to join the cells in a mitre causing them to leak at junctions and upturns.