How to Decorate Your Promotional Items from Architectural Signs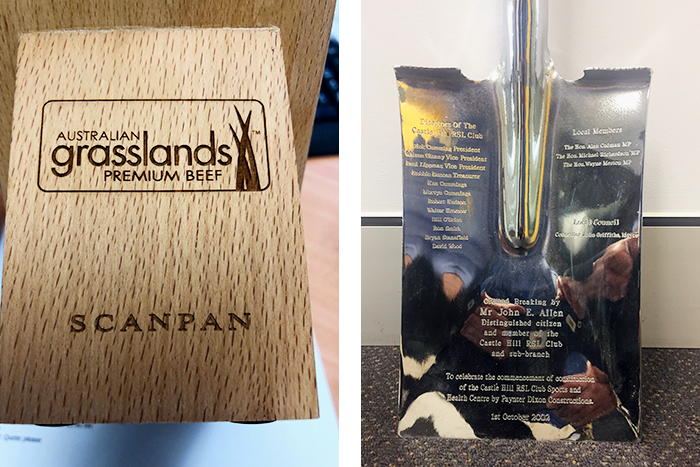 The most common question asked is: "How is my logo or brand applied to a promotional item?"
This is referring to decoration methods - which are the ways that your brand or promotional message gets printed onto an item, like a pen, a shirt, or a USB. Each decoration method is different and produces different results, so here is our guide to the different decoration methods used to brand promotional products to help you make the right decision.
Pad Print
Pad printing is where a silicone stamp is used to print your logo into smaller or difficult surfaces. It produces great results; however you can only print solid colours without gradients or fades.
The most common items include pens, golf balls, stress balls, drink bottles, USBs, and highlighters.
Direct Digital Print
Direct Digital Printing is a fairly new process which involves your artwork being printed directly onto the surface of your item using specialist inkjet printers and the ink immediately adheres to it. This offers the flexibility to print on areas of any size and with any colour, including fades and gradients, producing vibrant results.
This versatility means it's used on a wide range of products, from notebooks and tech items, to mouse pads.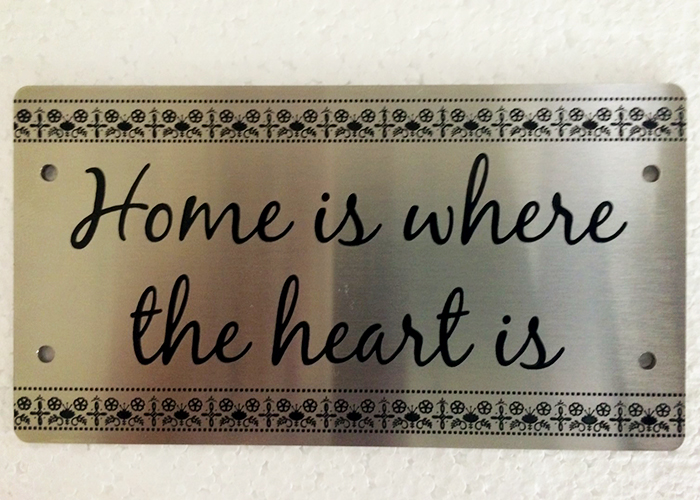 Rotary Attachment for Direct Digital Printer
For wider and more rounder surfaces with a large print area, such as a drink bottle or a travel mug, you require a rotary attachment for your printer. Similar to the pad print however it has the scope for a larger image.
Sandblasting (or Etching or Sand-carving)
This is used to decorate metals, glass, crystal, and wood. The process masks off the area you don't want to be decorated and using a grit under high pressure, blasts away the surface of the material. It is a permanent process and can be left "natural" or have a solid paint colour applied.
Laser Engraving
As the name implies, this involves using a laser beam, instead of inks or tools, to etch a design onto a relatively small area. It looks sophisticated and subtle, which is why it's often seen on keyrings and premium pens, wine glasses and clocks.
Embossing and Debossing
Embossing is the use of a hot metal plate to impress an image that raises it against the background, while debossing is using the hot metal plate to recess the image so that your brand is sunken into the surface. Depending on the material, Rotary Engraving can be used instead of debossing.
This works best with a softer material such as leather or pleather, which is why it's commonly used on leather clothing and patches, however it can be also used on letterheads and books as well.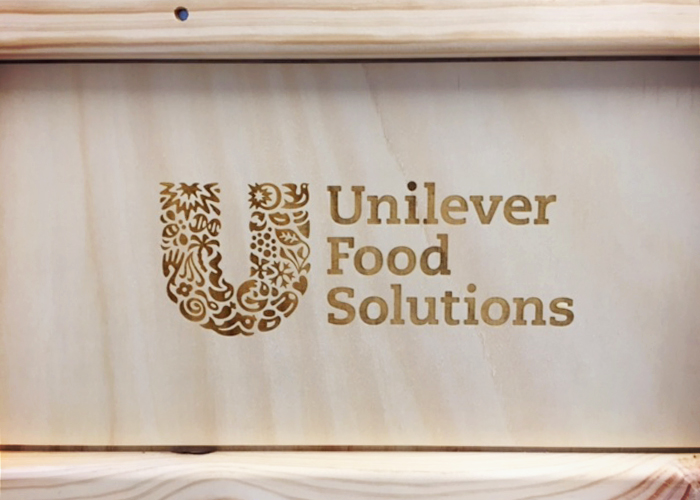 Foil Deboss Infill
Similar to the debossing process, gold or silver foil is added to the hot metal plate and pressed into the item's surface so that both the image and foil is indented into it, making the branding really pop. It's also used for softer surfaces such as leathers.
Screen Printing
One of the most commonly used decorative methods, screen printing is where a frame is fitted around the item with a screen and stencil overlay. From there, ink is passed through to brand the surface and then dried by heat.
It's used for a wide range of typically branded items such as apparel and clothing, ribbon, umbrellas, bags, lanyards, and other material items.
Sublimation
Sublimation is a process which involves printing onto sheets of transfer paper and then transferring it to another machine which heat-presses the transfer paper image into the material.
It is suited to different sized areas and artwork with gradient colours, digital images and repeat print patterns, which is why it's commonly used on clothing, stubby holders, neoprene items and fabrics that can withstand high temperatures.
Digital or Plastisol Transfer
Plastisol Transfers are screen printed designs that are printed onto a special heat transfer release paper instead of directly on the softer material. This paper is then applied to the item with heat and pressure.
Mainly used on apparel items such as caps, bags and squishable toys, this method is particularly good at getting around difficult gradients and uneven surfaces (*internet source).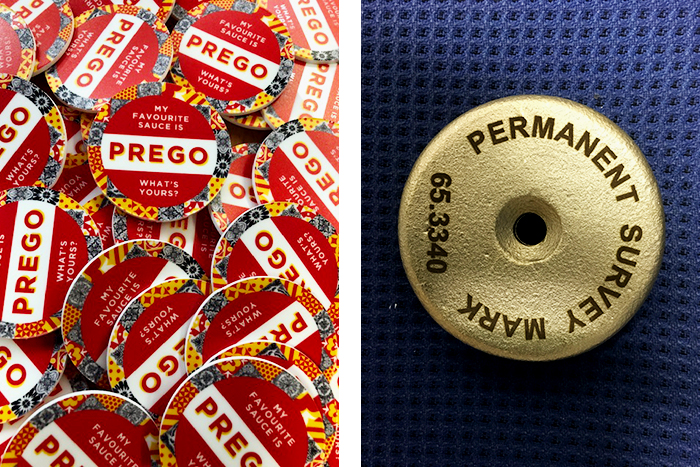 How can Architectural Signs help promote your business
Branding is very important for all businesses today as it differentiates your products and allows customers to build a relationship with you. To have a successful brand, your target audience must see it. The placement of your name or logo on a promotional item is a great way to raise brand awareness and can be included on almost any type of marketing item.
Our promotional product solutions creatively and effectively communicate the essence of your brand to your customers. Architectural Signs has continued to serve to be innovative and customer focused to such an extent that we are now recognised as one of Australia's largest trade engravers. You can contact Architectural Signs via www.arcsigns.com.au.