Luxury Exterior Balcony Suites Melbourne from Axiom Group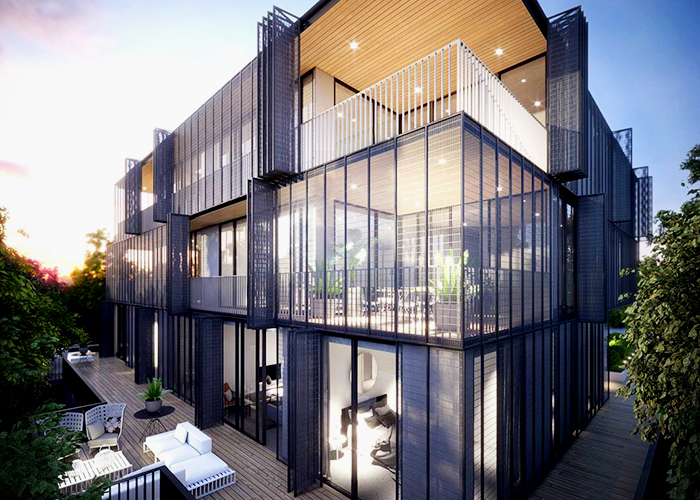 Domain Lane, South Yarra
Project Address: 480 Punt Rd, South Yarra VIC 3141
Architect: Jackson Clements Burrows
Builder: Foursquare
Faced with the prospect of a new luxury residence in one of South Yarra's most iconic streets, a team of designers came together to set a new benchmark in South Yarra living. From the moment you see this exclusive residence, one thing is apparent: no detail has been overlooked, completed with the most sophisticated touch.
To complete the refined look of the building, the Axiom Lynfield Suite was specified for the exterior balconies. As the ultimate baluster style balustrade system, the suite combines tradition and contemporary elements to create a balanced and harmonious design.
Featuring a post-free appearance and ultra slim vertical battens, the Lynfield Suite does everything to enhance and compliment the design, while at the same time being a favourite with installers. This suite is becoming increasingly popular, as it comes preassembled, and coated to your requirements, allowing you to have a smooth experience from planning right through to installation.
Got questions? Enquire about the Lynfield Suite, or check out the Axiom Group website. To find out how we can help you with your next project, call one of our friendly team members today!