Corrosion Prevention with Protective Wraps and Coatings from Bellis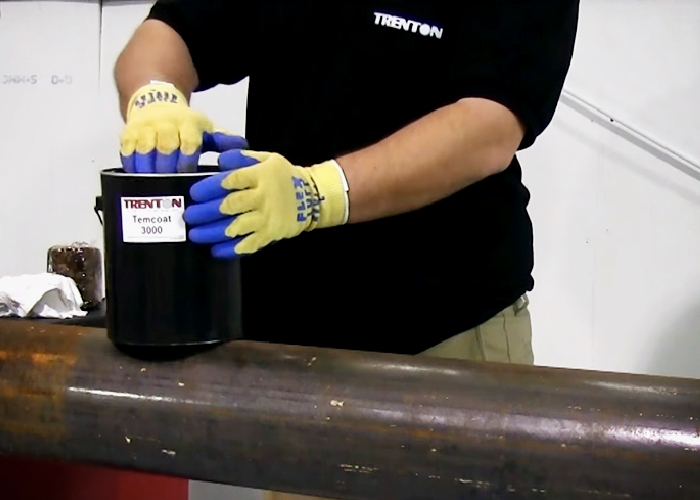 Bellis Australia is one of the country's powerhouses in corrosion prevention by protective coatings. In order to supply the most advanced materials and the latest techniques for corrosion control, Bellis established a partnership with Trenton Corporation, a globally recognised manufacturer of anti-corrosion products for pipelines.
Trenton Wax-Tape® Protective Wraps and Coatings
Bellis stocks a range of Trenton Wax-Tape® protective wraps and coatings, consisting of a hydrophobic primer plus long lasting tapes used for pipeline rehabilitation and corrosion prevention. Each protective wrap and coating limits corrosion in proximity to water both above and below ground.
Temcoat 3000 Primer
A heavy-duty microcrystalline anti-corrosion product that provides optimum protection in extreme environments. Perfect for over or underground applications, Temcoat Primer is best within a temperature range of 0°F to 230°F. As a hydrophobic anticorrosion compound, Temcoat 3000 Primer displaces moisture and bonds to the pipe surface.
Wax-Tape® #2 Anticorrosion Wrap
A protective wrap perfect for pipe fittings or bolts in key places with a high rate of corrosion. Formulated with microcrystalline wax and a solvent, infused into a thick, nonwoven, and synthetic felt-type material without siliceous mineral fillers. The Wax-Tape® #2 enables maximum protection that is not sticky and resistant to UV. It also adheres to irregular surfaces.
Wax-Tape® #1 Anticorrosion Wrap
Similar to Wax-Tape® #2, it is made of microcrystalline wax, plasticizers, and corrosion inhibitors. Wax-Tape® #1 is an effective corrosion prevention agent that protects ductile iron, PVC, or steel surfaces under insulation (to inhibit CUI). Commonly applied in underground situations.
HT-3000 High-Temperature Anticorrosion Wrap
Trenton also innovated a high-temperature anti-corrosion wrap to cater for extremely hot applications. It effectively protects pipelines with temperatures up to 110°C. Highly versatile, it can be applied above or below ground.
MCOTM Outerwrap
MCOTM Outerwrap is only used when further mechanical protection is required. It quickly dries to a hard surface, providing a barrier against mechanical damage.
Head on over to www.bellis.com.au for more information on corrosion prevention by protective wraps and coatings.