Cladding Cost Guide from DECO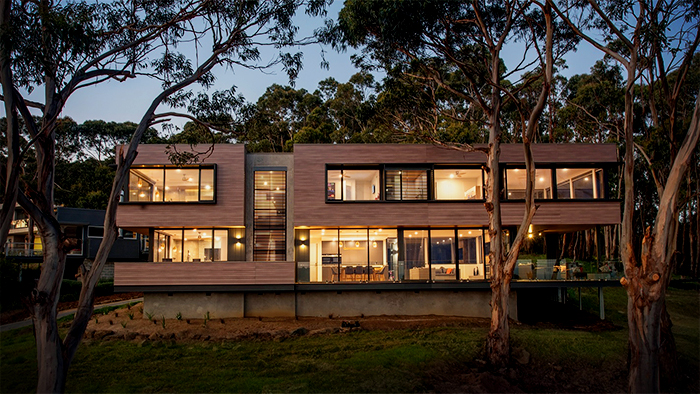 How much does cladding really cost you?
What comes to mind when you think about cladding costs? Perhaps material costs are the first thing that comes to mind. There are many factors beyond the purchase price of materials that need to be considered for a project. Best practice is looking at the long-term value of the project and asking yourself what cladding type will give you the best possible outcome.
How hard is it to install?
Another cost front of mind may be the installation cost of a cladding product. Installation costs will vary depending on your choice of cladding material. Inflexible and heavy materials such as brick, fibre cement and timber can require additional transport costs to get them to site. Some of these products may also require specialised labour and equipment for installation, therefore, increasing completion times and costs. A flexible and lightweight system, however, is easily transported and easy to install, saving you on both time and money.
How long will it last?
Some materials are made to last a lifetime. While some are at the mercy of the elements and require ongoing maintenance and replacement. In areas of extreme weather conditions, cladding types that are susceptible to rotting, warping, splintering or fading are not ideal for the project. Cladding that easily wears will require repainting, re-staining or even removing - adding significant costs onto a project over time.
It is also important to ensure your cladding product is safe and compliant with Building Code of Australia - since the onslaught of recent tower fires Aluminium Composite Panels (ACP) have been restricted. If you use or have used this cladding you may be mandated by the law to remove and replace it - another costly exercise.
How does it look?
Eveyone's goal is to make their project or home attractive for many years to come. The warmth timber delivers is a popular building aesthetic - but finding a product that looks great and can remain looking aesthetically pleasing is a difficult task. While natural timber may be an obvious choice, if it is not maintained it will warp, splinter and start presenting an unpleasant appearance.
Vinyl claddings are cheaper and claim to be timber-like in appearance. However, they often disappointment with their visibly plastic looking texture.
Powder-coated, sublimated aluminium cladding can achieve the natural look and feel of timber, without the issues of rotting or fading. This allows your cladding to remain visually appealing for years!
DecoClad
Looking for a cladding system that is durable, easy-to-install and appealing to the eye? Look no further than DecoClad! Made from solid aluminium, the sublimated, powder-coated cladding system provides a rich and textured timber grain finish for your project.
DecoClad retains its beautiful appearance in extreme weather conditions. The super durable finish protects the cladding from wear and tear, eliminating the necessity for on-going maintenance other than cleaning.
The solid aluminium profiles are light weight, fire-safe and very easy to install and transport.
To find out more about cladding costs, what to look out for and how all aspects of cost can affect your project visit www.deco.net.au.