Durable Deck for Bayview Marina Darwin by DECO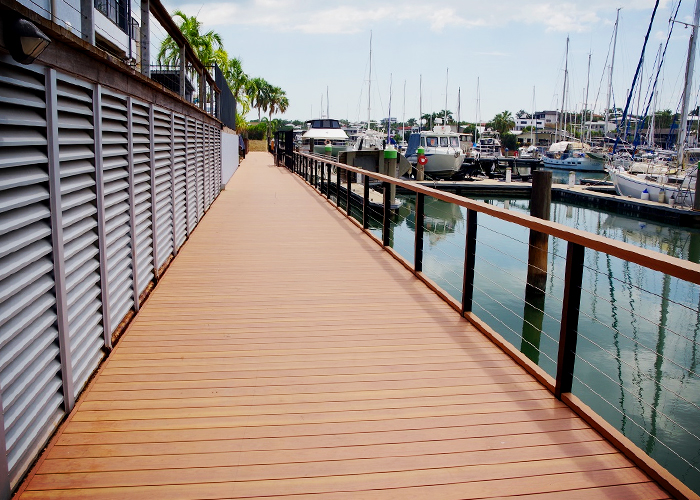 Timber decking or timber composites in a tropical climate can pose plenty of problems, so when the time came to replace the deck at Darwin's Bayview Marina, the Bayview Marina body corporate began searching for a more durable alternative. Situated in a picturesque, upmarket part of Darwin, the Bayview Marina required a visually appealing yet low-maintenance deck which could withstand the harsh conditions of its environment. They desired a highly-durable, woodgrain, marine-grade deck that was comfortable to walk on in a hot climate, and found their answer in DecoDeck.
While timber and composite decking can be hot to walk on, and retain heat in direct sunlight, DECO's sublimated, powder coated aluminium decking eliminated this issue. The Body Corporate were initially sceptical of an aluminium decking system that claimed not to burn your feet, and the Chairman had a DecoDeck installed in his own home to trial the product before specifying it. He was surprised and delighted to discover that his deck, which had a beautiful timber appearance, was comfortable to walk on during a hot Darwin day, and DecoDeck was chosen as the Marina's new decking material and sold through Capral Aluminium.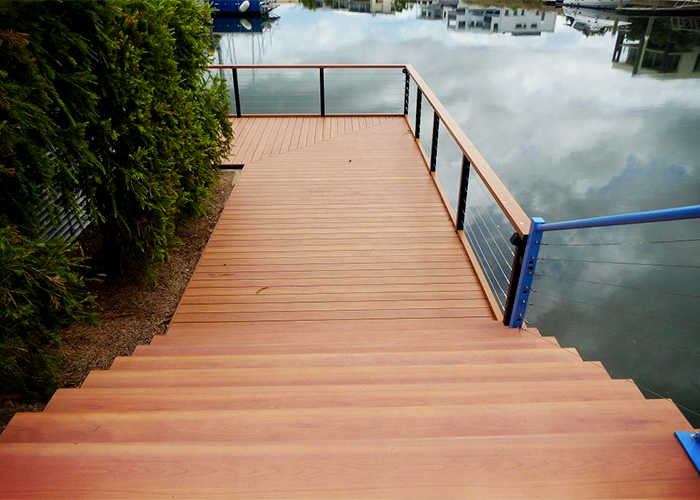 The new deck was built in DecoWood's Natural Casuarina finish, for a beautiful timber look without the need for ongoing maintenance. Its Super Durable™ marine grade polyurethane powder coating, offering durability when exposed to the ocean and salt spray, also has a P4 slip rating ideal for a marina application.
For more information regarding a Durable Deck for the Bayview Marina, Darwin by DECO, visit www.decorativeimaging.com.au.