Timber-Look Battens and Cladding for G-Force HQ by DECO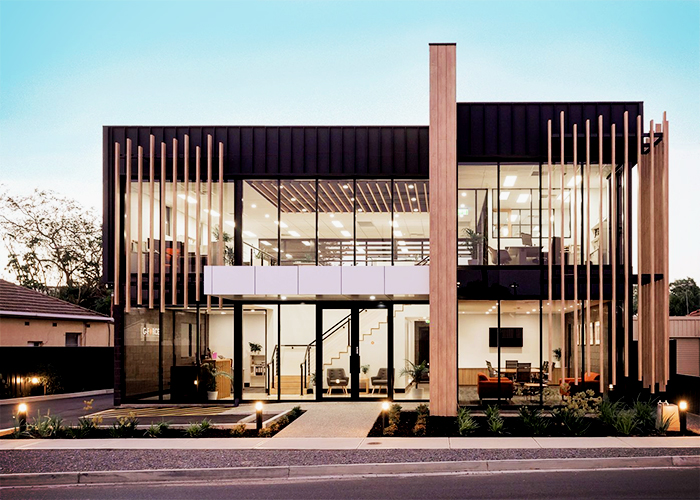 DECO creates unique aesthetic using timber-look battens and cladding for G-Force Headquarters
Family-owned building and consulting company G-Force constructions pride themselves on building design and quality. When it came to design and create their new office in Richmond, South Australia, G-Force desired an industrial-inspired interior and attractive exterior façade that would reflect their value for quality. They sought durable, lightweight products featuring natural, warm and earthy textures to complement the building's dark features and give it a warm, earthy feel.
DECO's timber-look DecoWood products were the perfect choice for an attractive, Super Durable™, effortless, and easy-to-maintain timber alternative. The exterior of the building is wrapped in DecoClad Shadowline cladding in a natural Tasmanian Oak finish.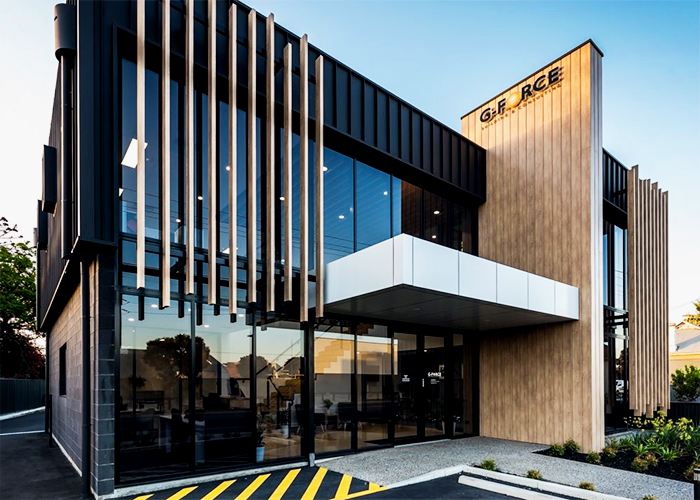 DECO's lightweight, timber-look aluminium DecoBattens ensured quick, easy installation while allowing G-Force to achieve their vision of long-length exterior battens and horizontally hanging interior battens. Thanks to DECO's innovative products, G-Force can now boast a striking office with a comfortable workspace for employees and a welcoming environment for clients.
For more information regarding Timber-Look Battens and Cladding for G-Force HQ by DECO, visit www.decorativeimaging.com.au.