WAG Glass Floor Doors from Gorter Hatches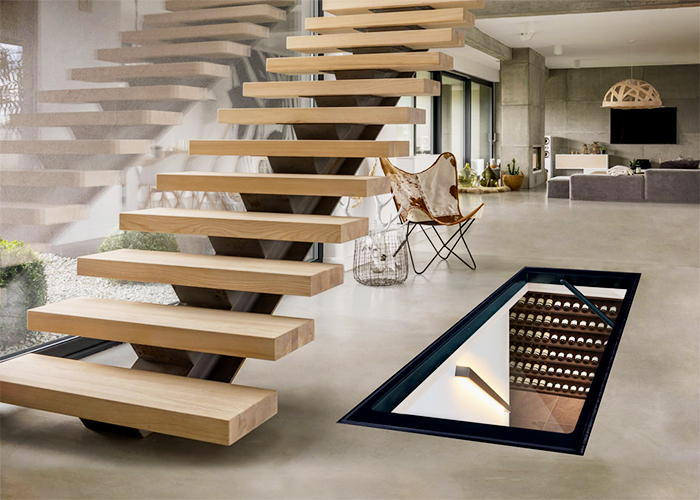 New Gorter WAG Glass Floor Door
The Gorter Hatches WAG Glass Floor Door is an impressively designed rectangular door that adds extra style to your already tasteful home. The sleek new glass design is easy on the eye and has been architecturally designed and engineered to make it aesthetically pleasing. It is an amazing way to showcase your wine cellar.
The Gorter WAG is manufactured from the highest quality materials. Safety is paramount when it comes to design. It's available in two standard sizes 1000 x 1000mm and 1000 x 2000mm with customisation to any size also available.
For more information regarding WAG Glass Floor Doors from Gorter Hatches visit www.gortergroup.com.