Community Mosaic Completion with LATICRETE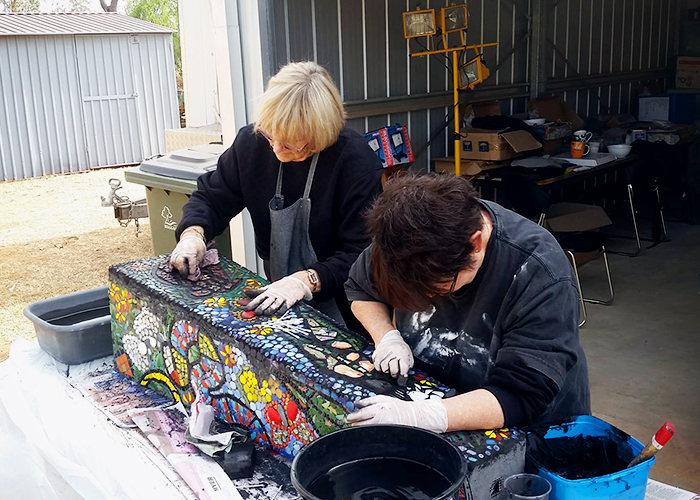 In August last year, we shared a blog on Sandy and Dave Robertson from Oz Mosaics who travelled to Talwood State School in QLD, to create a community mosaic mural in celebrating the centenary of the school.
The current P&C committee, together with a grant from the Regional Arts Development Fund, enlisted mosaic artist, Oz Mosaics to help design and complete a 2.4m x 1.8m mosaic mural, where LATICRETE products were used in depicting the school and community.
"Many thanks to LATICRETE Australia for their donation of LATICRETE products for this amazing mosaic project," said Sandy Robertson.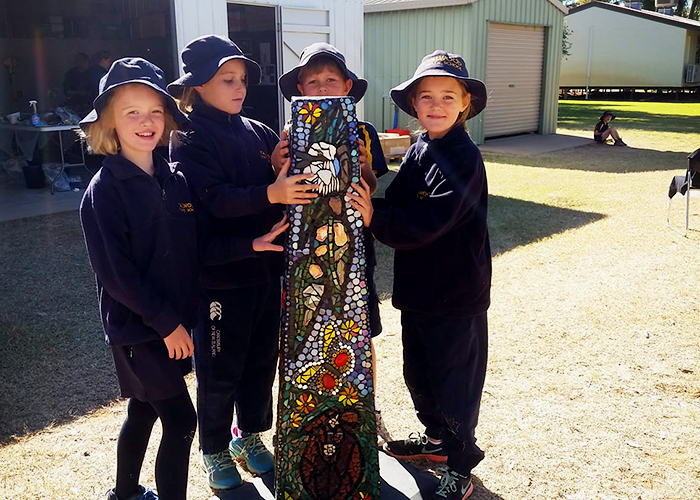 The project took over 2 weeks to complete with contributions coming from current students and staff, past students and community members. The mural is installed on the school building and a beautiful mosaic pedestal was also created by the students.
The design was based on ideas from students and staff, and represented the school as the centre of the community with the local agricultural industries and landmarks surrounding it. Incorporated in the mosaic were local materials, with a past student racing home to grind off a portion of a 1950 FJ Holden bumper bar to use as part of a grain silo in the mosaic.
The town of Talwood was originally established to support the workers building the railway line. The first school started its humble beginnings as a tent school, with 16 students from the railway camp.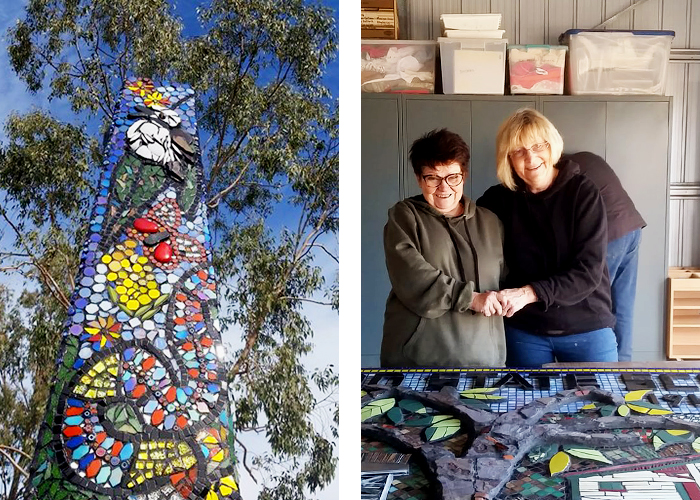 The school building was built some 8 years later and opened on 4th November 1918. It was a simple structure with no fence surrounding it and very few trees. The local stock were often found roaming the school grounds.
The school of Talwood today, is a 2 teacher school with 30 students. The town has a population of 50 with the main features being a shop, pub and church. The region continues to be underpinned by the agricultural industries of cotton, wheat, cattle and sheep.
LATICRETE installation materials used for this mural project were: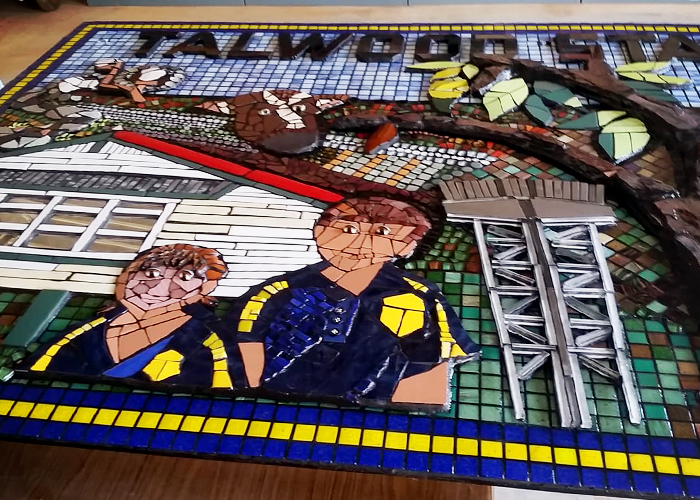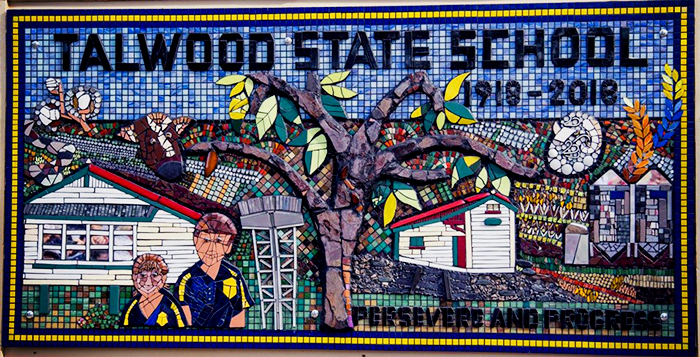 Are you getting ready to start a project? Contact us to discuss your next project, visit au.laticrete.com.