Residential Pool Projects Melbourne with LATICRETE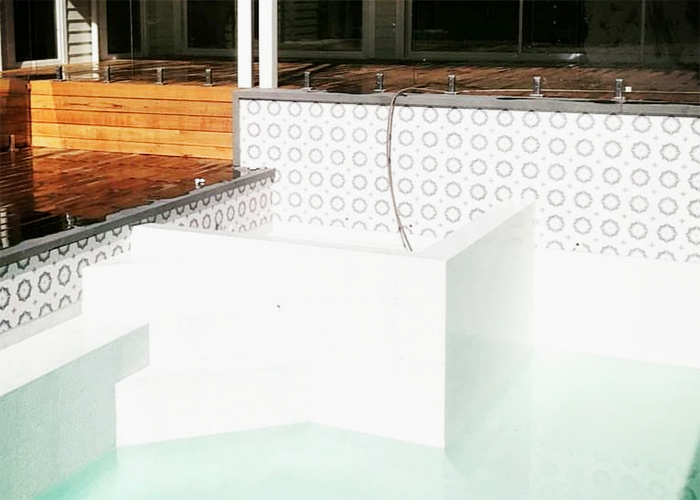 We recently shared a residential pool project in Mt Martha, Victoria, by Mauro, Paul, and Christian from Pro Build Tiling. The project is now completed and the installation of this 120m² pool looks just amazing! The pool is installed using LATICRETE products, supplied by AVJ Ceramics.
HYDRO® BAN is a thin, load bearing waterproofing/crack isolation membrane that DOES NOT require the use of fabric in the field, coves or corners. HYDRO BAN is a single component, self curing liquid rubber polymer that forms a flexible, seamless waterproofing membrane. HYDRO BAN bonds directly to a wide variety of substrates.
335 Premium Flexible Adhesive is a high performance thin-bed adhesive for installation a wide range of tile and stone for exterior and underwater applications. 335 Premium Flexible Adhesive exceeds the requirements of AS ISO13007.1&2 classification C2TES1.
Click here to view/download the LATICRETE Pools, Spas and Fountains System Brochure.
Are you getting ready to start a pool project? Contact us to discuss your next project or arrange a demo. Visit au.laticrete.com.