Vistaweave External Textiles from Nolan Group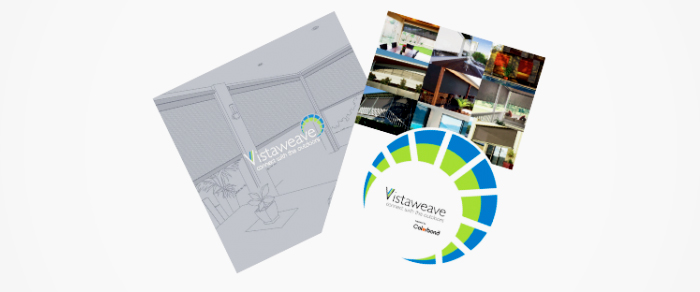 Vistaweave - Connect with the Outdoors
For more than 30 years Vistaweave has been a brand synonymous with the Australian outdoors. The Nolan Group pride themsleves on the mantra "Your Textile Partner for Success," and in line with this have a variety of supporting tools to help you.
Vistaweave;
Brochure.
Sample folder containing Vistaweave mesh.
Swatch book.
All Seasons;
Brochure.
Sample folder containing Colorbond flip card for Ziptrak® elements.
Vistaweave Mesh range and Achilles clear PVC samples.
Contact the Nolan Group for more information on Vistaweave External Textiles by visiting www.nolans.com.au.