High-Quality Anti-Corrosion System for Pipeline Protection from Bellis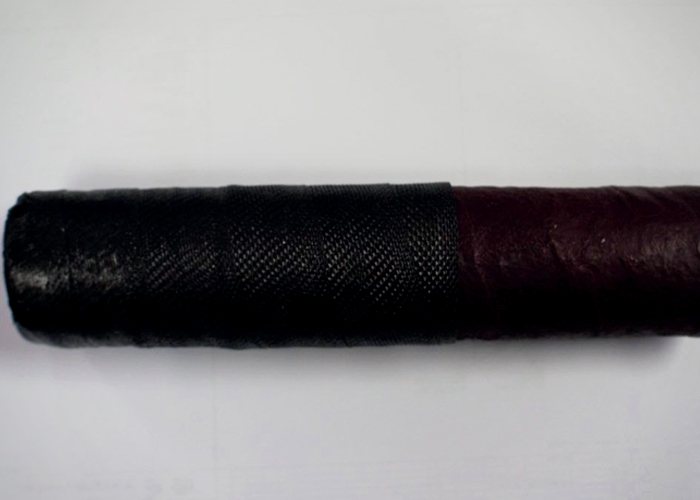 Australian manufacturing companies can now specify this high-quality anti-corrosion system from Bellis, a well-established company with a reputation for the innovation and supply of the world's best insulation and protection systems for heavy industry. Their partnership with Trenton has earned them the official distributorship of their complete, high-quality anti-corrosion system including wax-based primer, wrap, and (where appropriate) outerwrap.
US company Trenton has researched and developed a revolutionary high-quality anti-corrosion system that is more sustainable and convenient to use. This pipeline protection product, Wax-Tape® Anti-Corrosion consists of wax-based wraps that are easier to use, more environmentally friendly, and forms better protection than chemical-based paints or epoxies.
One of the key advantages of Trenton's high-quality anti-corrosion system is its ease of installation requiring no surface preparation or sandblasting. Fabricated using a blend of microcrystalline waxes and plasticizers, Wax-Tape® wraps are thick but not hard as rock, making them compatible for use in almost any irregular setting or pipeline material type. The complete system can provide optimal protection to industrial pipelines in conditions close to water, underground, and aboveground.
A Closer Look at theTrenton High-Quality Anti-Corrosion System Range
Temcoat® 3000 Primer
Made from a high-temperature microcrystalline wax-based coating compound, ideal for protecting pipelines with temperatures of up to 230°F. It can be applied directly to the surface by hand or by brush for higher temperatures, instantly removing any traces of loose rust, paint, or dirt while also providing significant pipeline protection. Because of the paste-like consistency of the wax, Temcoat® 3000 Primer quickly adheres to the surface with no drying or curing time.
Wax-Tape® #1 and #2 Anti Corrosion Wraps
Provide optimum protection in the form of thick, nonwoven, and synthetic felt-type wrap fabric made of microcrystalline wax, a solvent, and corrosion inhibitors with no siliceous mineral fillers. Wax-Tape® Anti Corrosion Wraps easily adhere to pipeline surfaces without the need of overcoat or outerwrap, and can be painted over once firm. Wax-Tape® #1 protects underground pipes or fittings, while Wax-Tape® #2 can flexibly adhere to both aboveground and underground applications.
Wax-Tape® HT-3000 Wrap
A high-quality anti-corrosion system designed to protect metal pipes and fixtures exposed to extremely high temperatures of up to 110°C. For use in above or below ground applications and can be directly applied to bare surfaces. Combine with Temcoat™ 3000 primer to achieve higher corrosion protection.
MCO® Outerwrap
A moisture-cured outerwrap, designed to form a hard surface as a fibreglass fabric made of a special mixture of quick curing resins. Once exposed to moisture, it gradually gets harder and tougher, providing additional protection over Trenton Wax-Tape® wraps. However, only use MCO® Outerwrap where vital.
Learn more about Trenton's high-quality anti-corrosion system from Bellis Australia by heading over to www.bellis.com.au today.