Custom Acoustic Ceiling Panels for AB Patterson by Keystone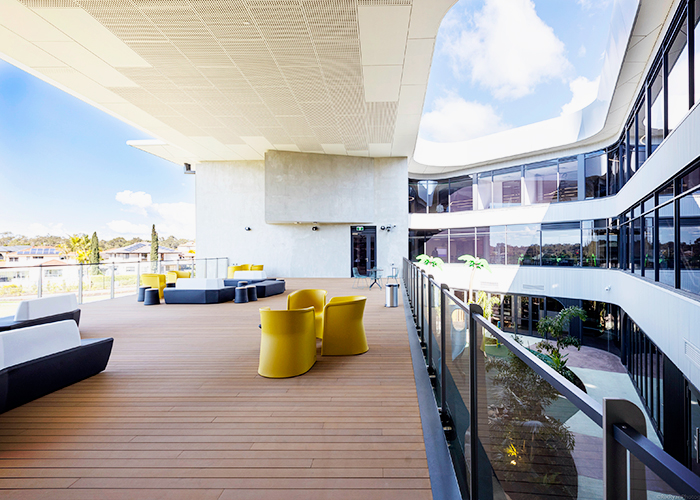 We loved working on the landmark school redevelopment project at AB Patterson College in Queensland. Featuring our perforated Key-Endura fibre-cement ceiling panels, custom cut to size and shape, Burling Brown Architects not only achieved a coveted Group 1 Fire Rating, but also superb acoustics through application of a K100 integrated acoustic backing, heat bonded to rear of all panels.
This large-scale project is a great example of striking aesthetics working in harmony with powerful acoustics and a Group 1 fire rating. Our Key-Endura fibre cement panels are prime for ceilings, walls, and wet areas, being easy to install, non-combustible and available in a wide range of finishes.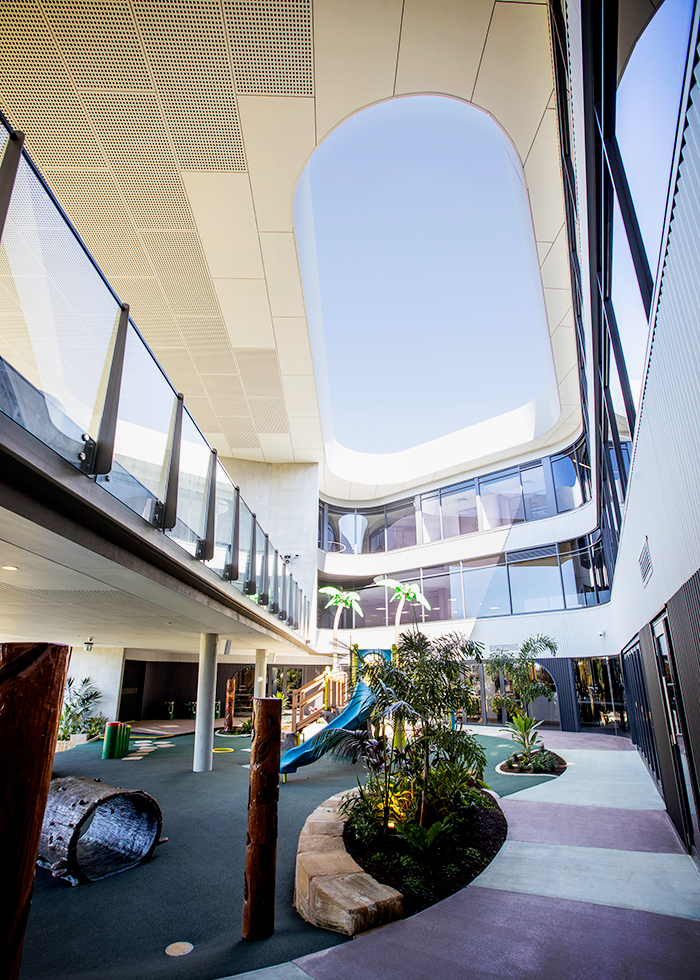 Product Overview & Specifications:
For more information, visit www.designcor.com.au.
Images supplied by Burling Brown Architects. Photography by Rix Ryan Photography, Qld.