Stone or Tile Applications and Expansion Joints by LATICRETE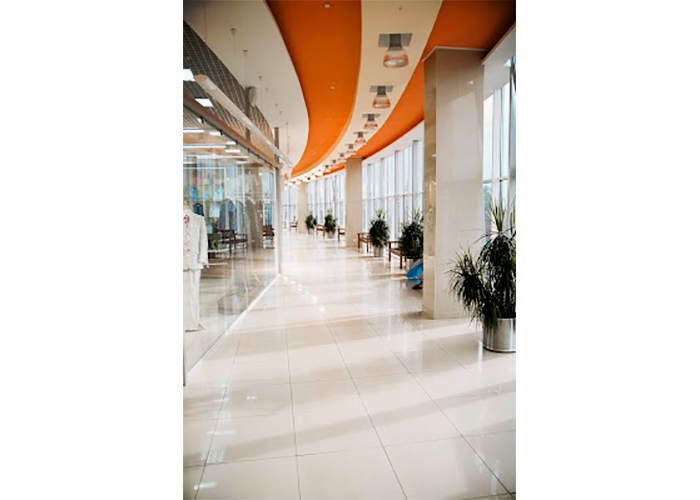 Why Are Expansion Joints Important?
Why are expansion joints needed in tile and stone applications? The basic answer is that in the construction world everything moves. Therefore, accommodation for this movement is required to prevent materials from falling apart and causing destructive failure.
It is the Project Designer/Project Architect/Project Engineer's responsibility to detail and outline the requirements for each specific project. Design Professionals have available to them tables that outline the expansion rates (coefficient of expansion) of most building materials. In their calculations, they can predict how much movement will take place on a given project over a specific substrate using a specific type of adhesive and installation method. As you can imagine, there are countless combinations. There is no way that an installer can know which combination is applicable before they walk onto a project.
Some of the factors that affect the movement of tile installations are as follows. All of these factors cause the tile and stone installation to move. If this movement is not accommodated for, the restriction in movement can allow the grout to crack or powder out or the tile to pop up or "tent" up:
Physical Building Movement
Shrinkage of Concrete
Thermal Movement
Moisture Expansion
Encroachment of Dissimilar Building Materials
Changes of Plane
Treatment of Existing Movement Joints
All buildings will move. Therefore, accommodation for this movement is necessary. To properly review and place expansion joints, the best time to discuss and deal with the issue is before the installation takes place. This will help to avoid problems and finger-pointing after the installation is completed. Continue reading/download TDS-1252 Why Are Expansion Joints Needed in Tile and Stone Installations?
For more information on LATICRETE permanent trouble-free installation products, training, or technical advice, contact your local LATICRETE representative.