New Dual Element Infrared Electric Heaters from Thermofilm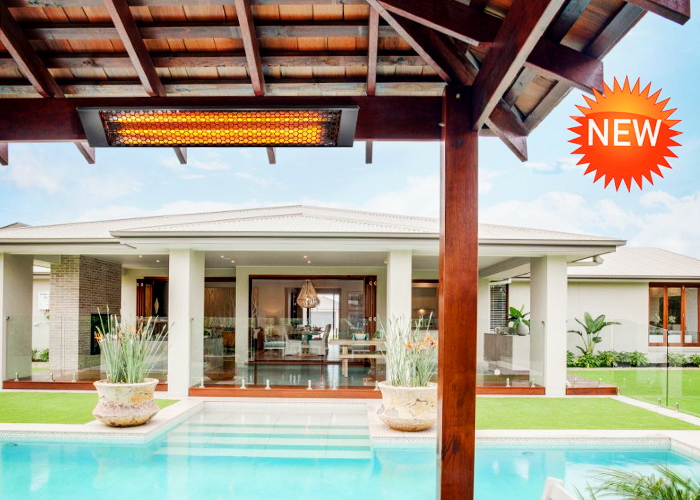 HEATSTRIP® MAX Dual Element
With a unique dual element and reflector design, the NEW HEATSTRIP Max range produces world class performance when maximum heat output is needed. The new HEATSTRIP Max Dual Element heater has been designed to maximize heat output with world class quality and aesthetics. With a stylish hexagonal grille and black finish, it is ideal for really hard to heat applications including high ceilings, exposed alfresco balconies, pergolas, verandahs, warehouses, and resturants.
Features
Dual carbon element technology and upgraded heat reflector design that delivers maximum, world class heating performance.
Anodised alloy componets provide corrosion protection, even suitable for coastal locations.
Easy installation with the brackets included. Suitable for ceiling or wall mounting. 3600 model must be hardwired.
Commercial grade quality and construction with 2 year full replacement warranty.
For more information regarding these new Dual Element Infrared Electric Heaters from Thermofilm, visit thermofilm.com.au.