Compact Lifts with Big Features - Banksia Compact Style Lift by Shotton Lifts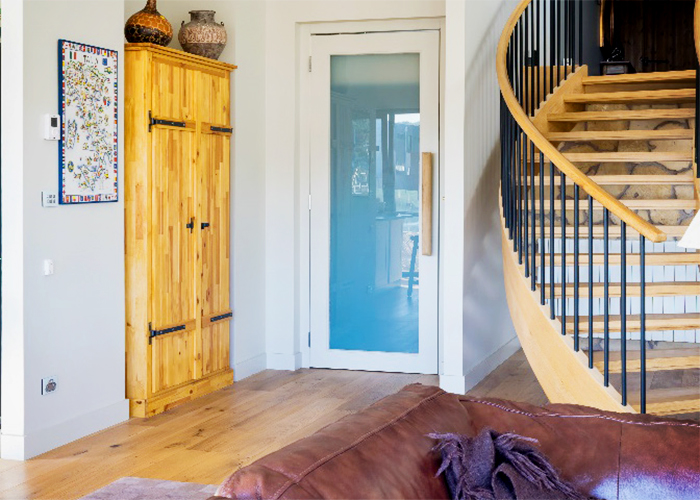 For the utmost compact lift packed with features, specify the Banksia Compact Style Lift by Shotton Lifts today. Proudly Australian designed and manufactured, the Banksia Compact Style Lift is the optimal lift solution for homes. It is particularly ideal where ample use of space is required without compromising on style, comfort, and function. Shotton Lifts boasts their Banksia Compact Style Lift provides a cabin with enough head room and standing space for two people, plus a compact lift that can span up to four floors (unlike existing residential compact lifts on the market)!
Additional features of the Banksia Compact Style Lift compact lift by Shotton Lifts include;
Local manufacture with short lead times.
Able to be styled to suit your aesthetic requirements.
Engineered tower included with no need for concrete lift voids (towered version).
Simple installation resulting in utmost comfort and safety.
New Shotton Lifts rail guide slide design for smooth operation.
WorkSafe certification with an Austel approved telephone.
Elderly or disabled homeowners can remain in their home, more comfortably and longer.
For more information including complete specification and selection details, contact Shotton Lifts by visiting shottonlifts.com.au.