2021 Winter Paint Colour Trends - Retreat with Dulux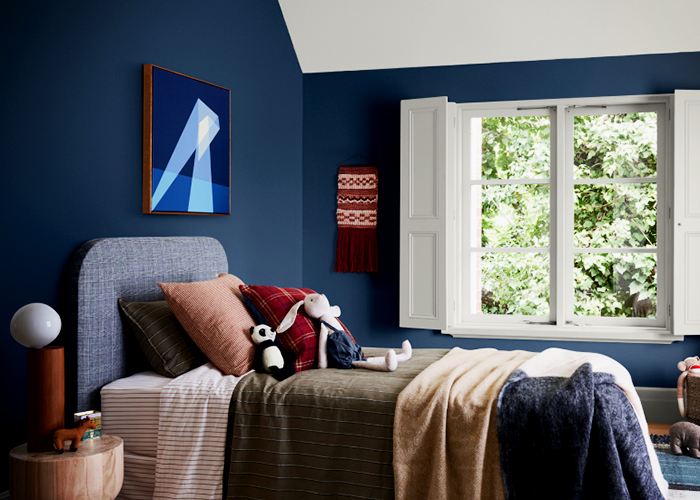 Winter 2021
The cooler months of winter call for rich hues and cosy textures. Our Retreat palette from the Dulux Colour Forecast 2021 consists of earthy and muted tones drawn from nature; Oceanic blues and nourishing greens to create a comforting and secure feel in the home.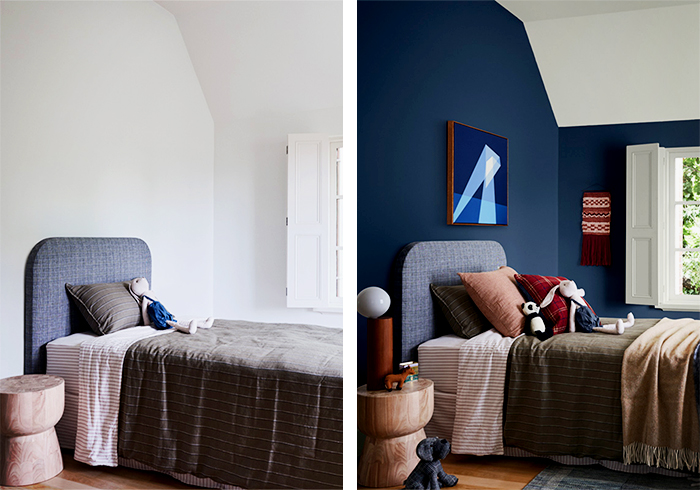 With plenty of natural light and space, this bedroom ticks all the boxes. The only thing missing is some personality and tactile elements to create interest. The easiest way to change the mood is by adding some colour. The deep blue of Dulux Winter Sea and soft neutral hue of Dulux Vintage Linen transforms this bedroom into a quiet and comforting space.
Styling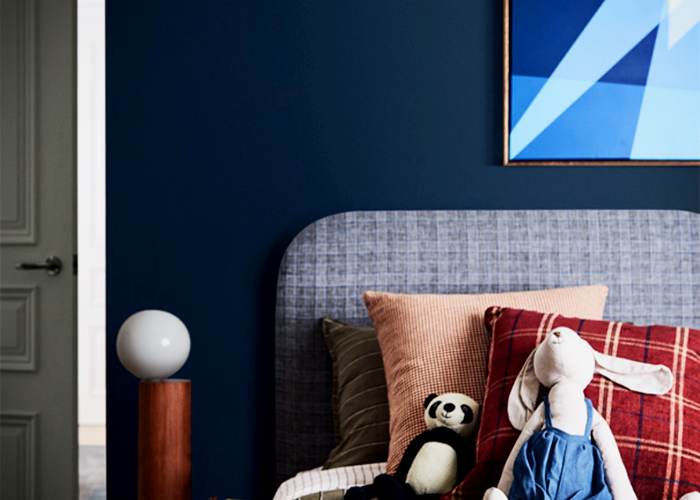 To make the space feel more inviting, consider adding some layers to your home such as warm rugs, cosy cushions, and snuggly woollen blankets. Style tip: A neutral grey creates a soft and contemporary look. Pairing a deep blue and warm white such as Dulux Whisper White helps balance the earthy colours.
Cosy and Comfortable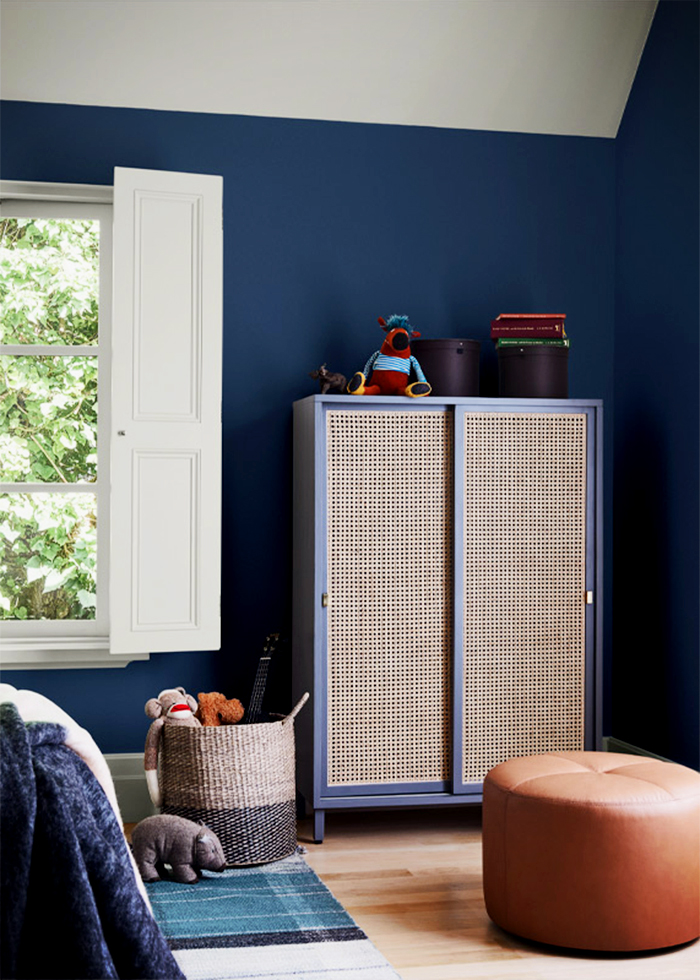 Adding textures like the dusty blue rug and stone hue cupboard helps to create a cosy and comfortable haven. The pale greige of Dulux Vintage Linen on the ceiling and windows softens the contrast with the deep blue.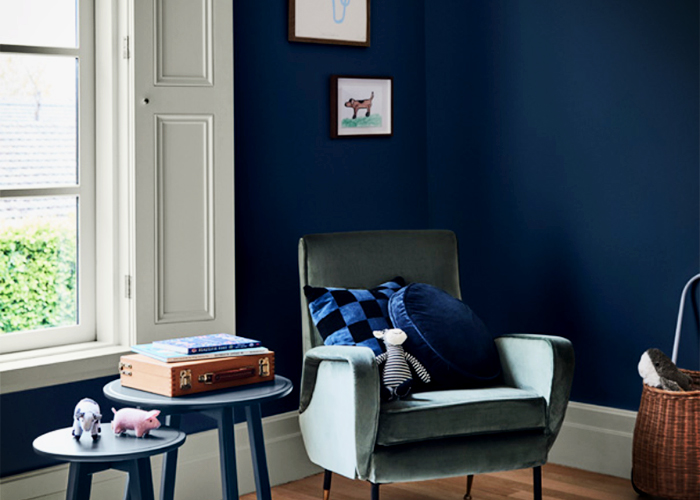 Express yourself through accessories and inspiring artwork. Don't be afraid to mix and match pieces from another room as long as they serve a purpose and fit with your colour palette.
Cosy up to earth-based hues this winter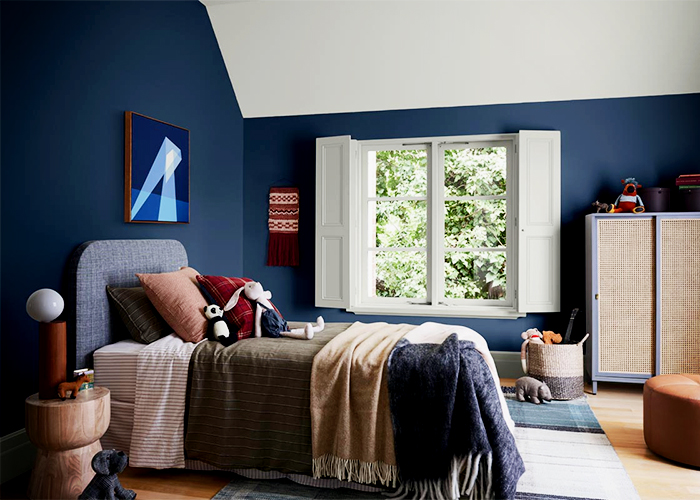 The Retreat palette helps to create a soothing and welcoming sanctuary perfect for winter hibernation. Bring the colours of Retreat into your home using Dulux colour samples and sample pots.
Order Sample Pots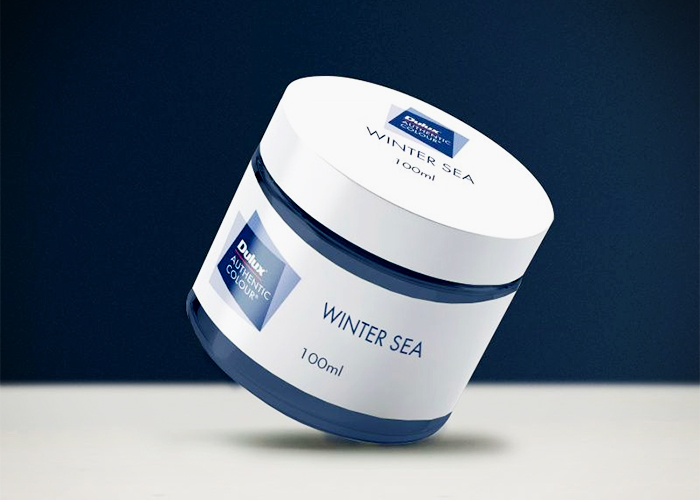 Choose from 4,500 Dulux colours to test in your home.
Retreat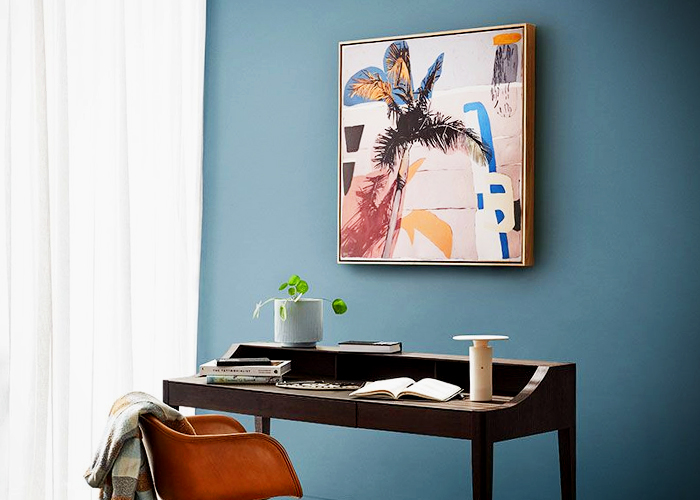 Take solace in a tranquil palette of warm whites, brown-based neutrals, and dusty blues.