Custom Ceiling Panels for 1 Martin Place by Keystone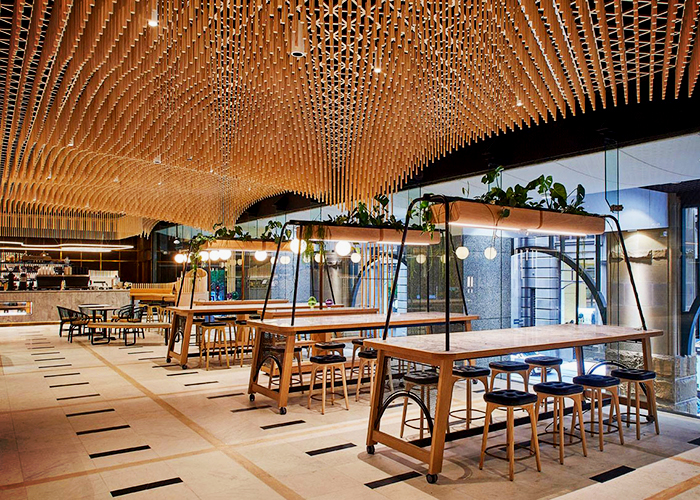 Keystone proudly presents the completed installation of Key-Designa custom ceiling panels for 1 Martin Place, Sydney. This visually stunning, one-of-a-kind project features 18,000 vertically suspended dowels (around 9 kilometres worth!) at 59 different lengths integrated with custom-built Key-Designa routed, white-faced 18mm ply ceiling panels.
Australian-owned and family-operated Keystone is the top manufacturer and supplier of architectural internal and external linings. They boast innovative substrates and finishes for the creation of exceptional aesthetically pleasing, functional, and effective acoustic systems.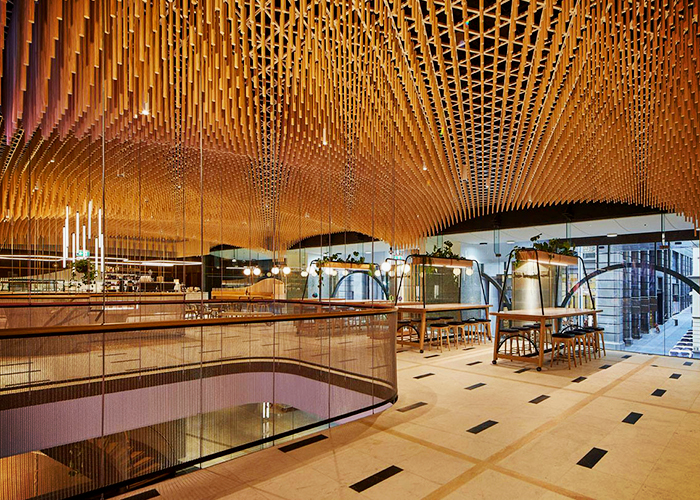 Specially designed Key-Designa panels were used for the elegant ceiling for 1 Martin Place. These beautiful panels were engineered to provide superior sound insulation and can be used in many applications including schools, clubs, hotels, schools, and office refurbishments. Key-Designa panels also make great internal partition or feature walls.
To learn more about Keystone's Key-Designa ceiling panels for 1 Martin Place, head over to keystonelinings.com.au today!