Cement-based Grout Care & Maintenance with LATICRETE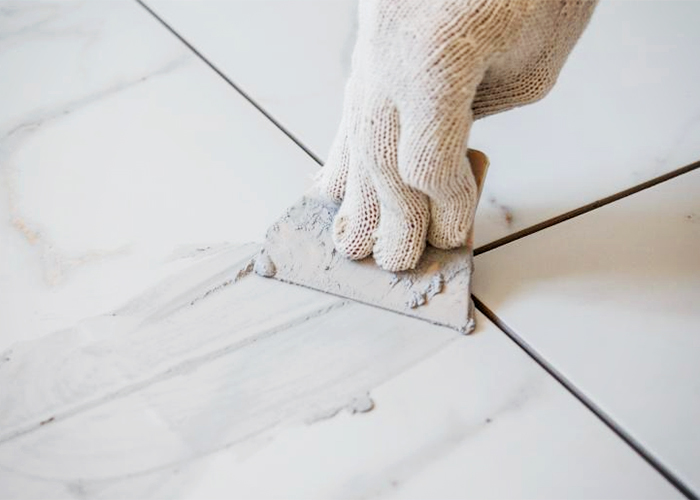 PERMACOLOR® Select Care and Maintenance
The quality of cement-based grouts continues to improve throughout the ceramic & stone tile and adhered masonry veneer industries. New technologies mean that grouts get harder, minimise efflorescence, and are easier to install than previous technologies as referenced in TDS-1021.
PERMACOLOR® Select provides the latest advancement to cement-based grouts - one universal grout powder with pigment added to the mix water prior to blending.
However, it is important to note that no cement-based grout is self-cleaning or absolutely stain-resistant. Regular and routine maintenance is required to maintain the long-term beauty of the grout plus wiping up spills quickly and thoroughly will help minimise the possibility of staining the grout.
The following information will help to maintain the grout for many years. PERMACOLOR Select offers enhanced protection from stains;
For routine, everyday maintenance cleaning, a clear, pH neutral cleaner (e.g. STONETECH® Stone & Tile Cleaner) is recommended.
For soiling from grease, use an alkaline cleaner (e.g. STONETECH KLENZALL™ Cleaner).
For mould or soap scum use a cleaner specifically designed to remove these organisms and deposits (e.g. STONETECH Mold & Mildew Stain Remover and STONETECH Soap Scum Remover).
For hard water deposits and other inorganic stains use STONETECH RESTORE™ to remove these residues and stains.
Some floor cleaning procedures, such as damp mopping, will deposit dirt residue in the grout joint.
If the grout appears soiled, mop a solution of STONETECH Stone & Tile Cleaner onto the surface and scrub gently with a nylon brush or scrub pad.
It is recommended that the mop water be removed by vacuum from the grout and tile surfaces before it dries. Rinse well, vacuumm and allow the surface to dry.
For more information on installing ceramic tiles in pools see Technical Data Sheet TDS-1021. Contact LATICRETE to discuss your next project, or for more information visit au.laticrete.com.