Energy Efficient Bay Windows from Paarhammer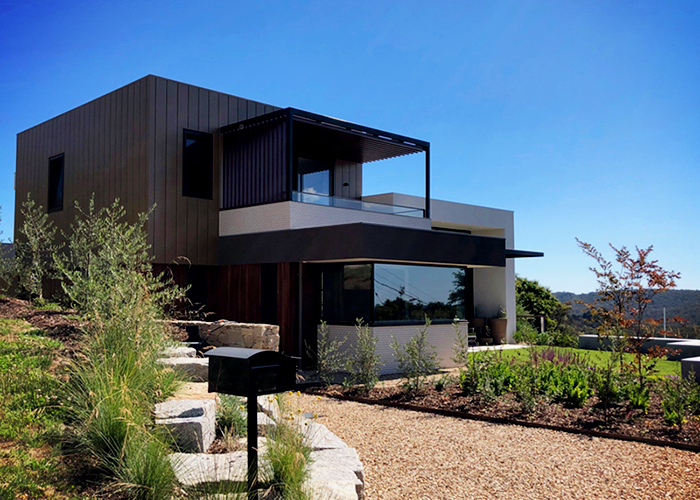 Bay windows are often associated with more traditional homes, but can you also have modern bay windows suitable for high energy efficient homes? Or corner windows without bulky corner post?
Bay windows are usually made up of three parts, of which one is straight and the other two are angled back to create an alcove. They let light in from different directions and therefore add extra daylight to a room. The space within a bay window is very versatile and could be used as a reading corner, a day bed, built-in shelving, and more.
A bay window can become the focal point of a room and provide a sense of luxury, especially if accessorised with cushions in colours to bring the interior together. They can also showcase a beautiful view of the garden or the wider landscape. The glass expanse can frame your view like an artwork and opens the space in all directions.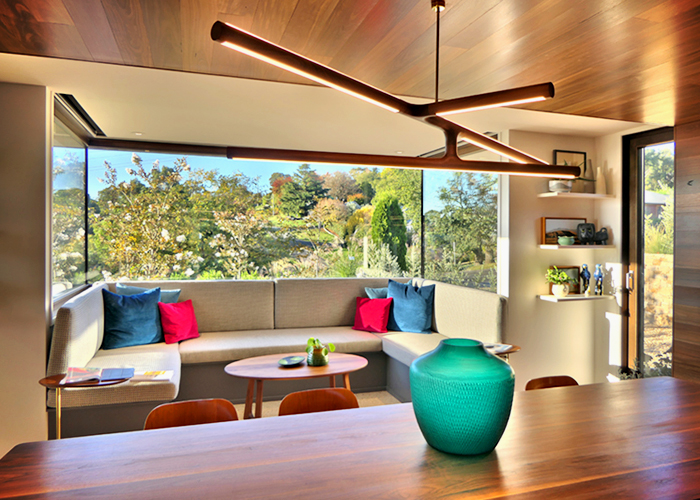 Glass meets glass
Paarhammer has developed double as well as triple glazed bay windows where glass meets glass for an almost uninterrupted view. The thickness of the insulated glass units (IGU's) is all that you may notice, and this could range from 24mm to 44mm depending on the glazing. This system is also used for corner windows and is suitable for fixed panes. Enjoy all the advantages of a corner or bay window also in a modern home!
Traditional bay windows
Paarhammer also manufactures the traditional openable bay windows using a combination of tilt & turn and fixed panes in a variety of ranges including the sophisticated Architectural Timber Range or the low-maintenance Wood-Alu Range.
For all your window and door enquiries, please visit www.paarhammer.com.au.