Designer Roller Blind Fabrics New from Blinds by Peter Meyer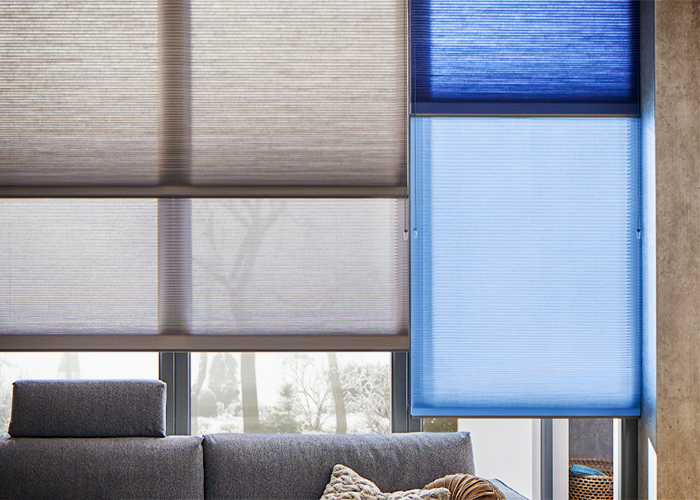 We're excited to release two totally new designer fabric collections: 170+ new cellular fabrics and 94 new roller fabrics. We believe these ranges will offer you plus your clients a very welcome new set of choices in both of these important roller and cellular categories.
Our Simply Cell Range now offers Australia's largest selection of high quality German cellular/honeycomb fabrics. The innovative new colour grouped swatch binder is extensive.
The Basics 3 Collection is a new and very expanded range of high quality roller fabrics with highly competitive pricing. Offering the renowned Peter Meyer quality with RRP's up to 30% less than our previous BASICS 2.0, Basics 3 is very affordable.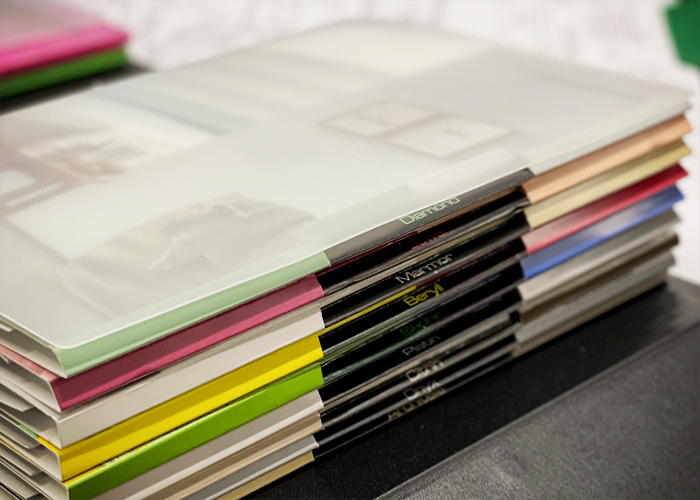 Simply Cell + Pleat
The latest Simply Cell + Pleat collection combines over 170+ cellular fabrics grouped into colour palettes that make colour and fabric selection so much easier. A must see range. it is Australia's most comprehensive selection of cellular fabrics! The range consists of blockout, light filtering, and sheer fabrics.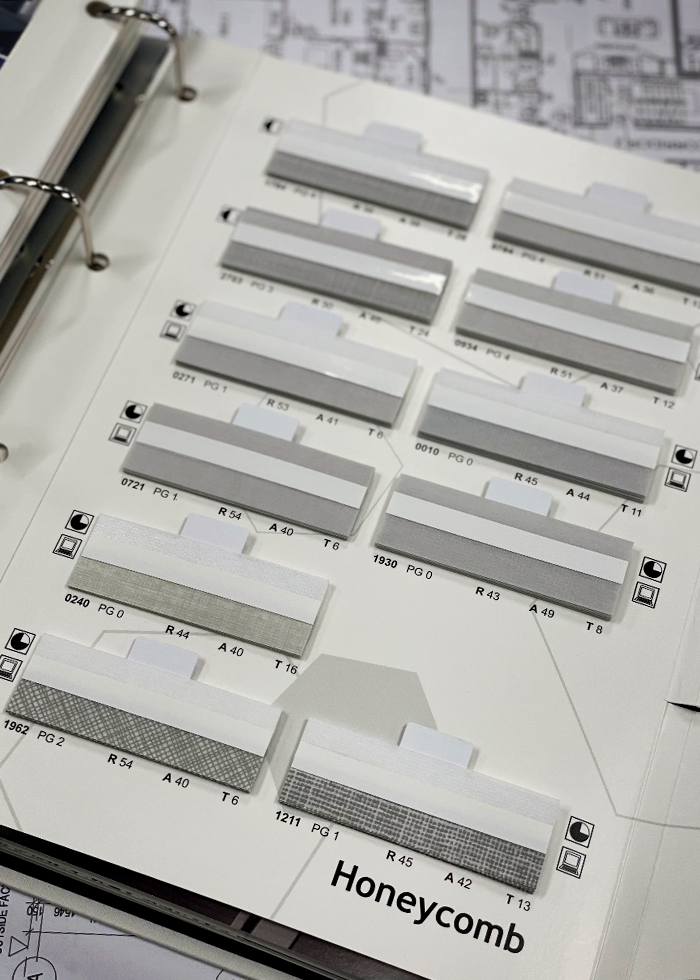 Selection from the very on trend grey pallette know as "Platin."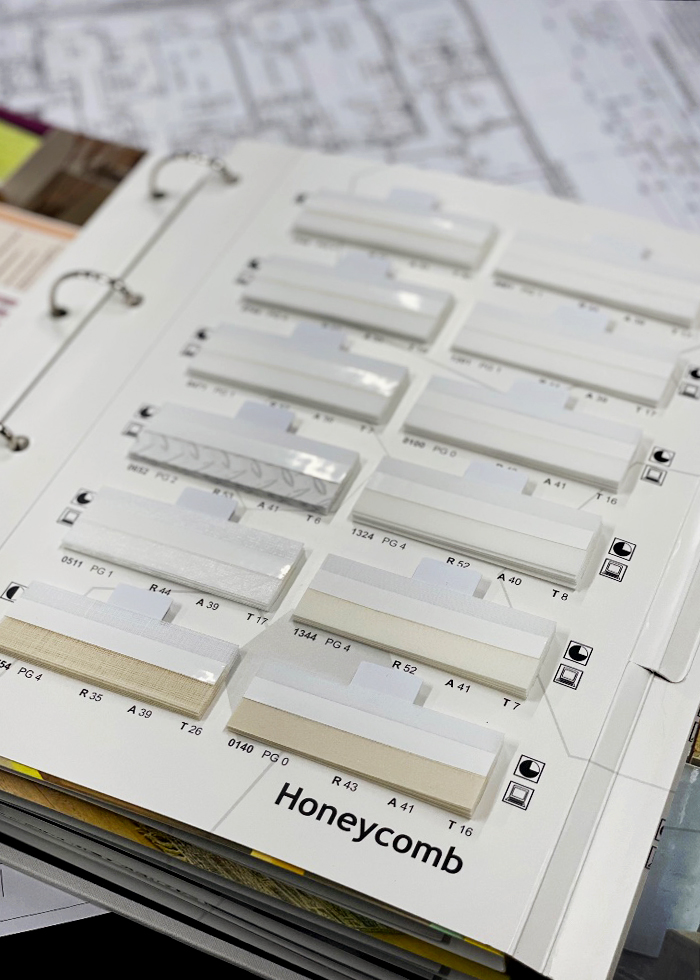 Showcasing a selection of the light filtering fabrics in the white/cream palette known as "Marmor."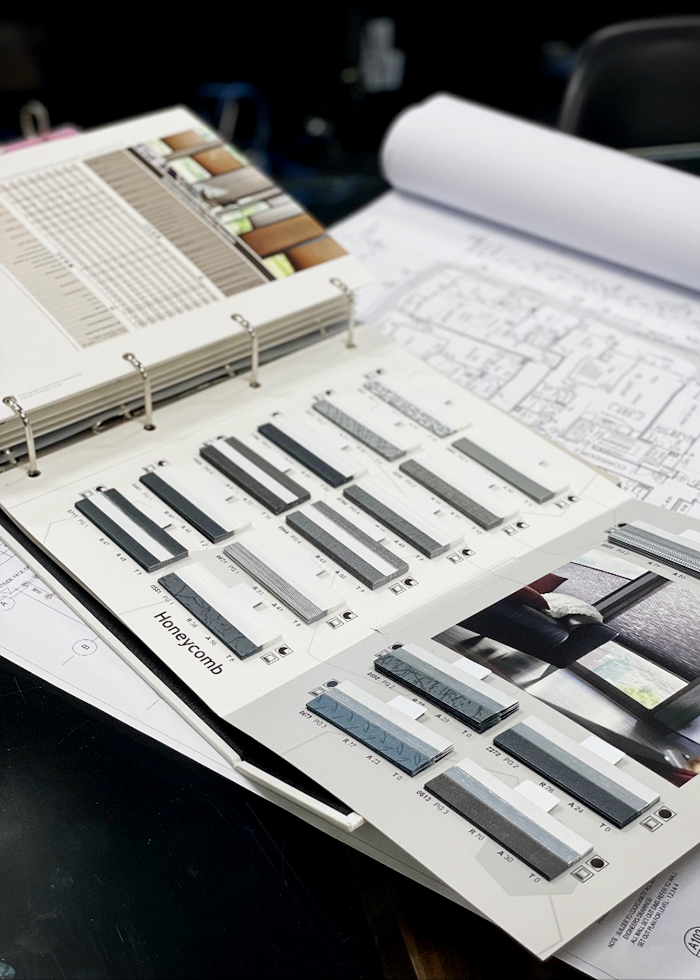 Overview showcasing some of the light filtering and blockout fabrics in the charcoal/black Palette known as "Onyx."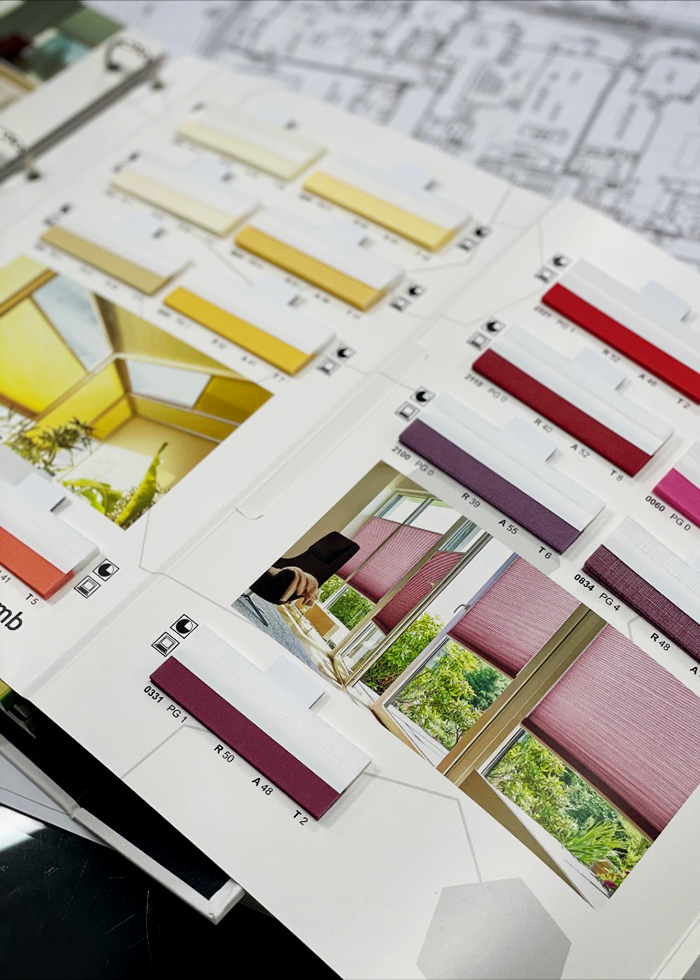 Don't be afraid of colour! This overview selection showcases some of the light filtering fabrics in the yellow/red/orange/pink/purple palette known as "Beryll."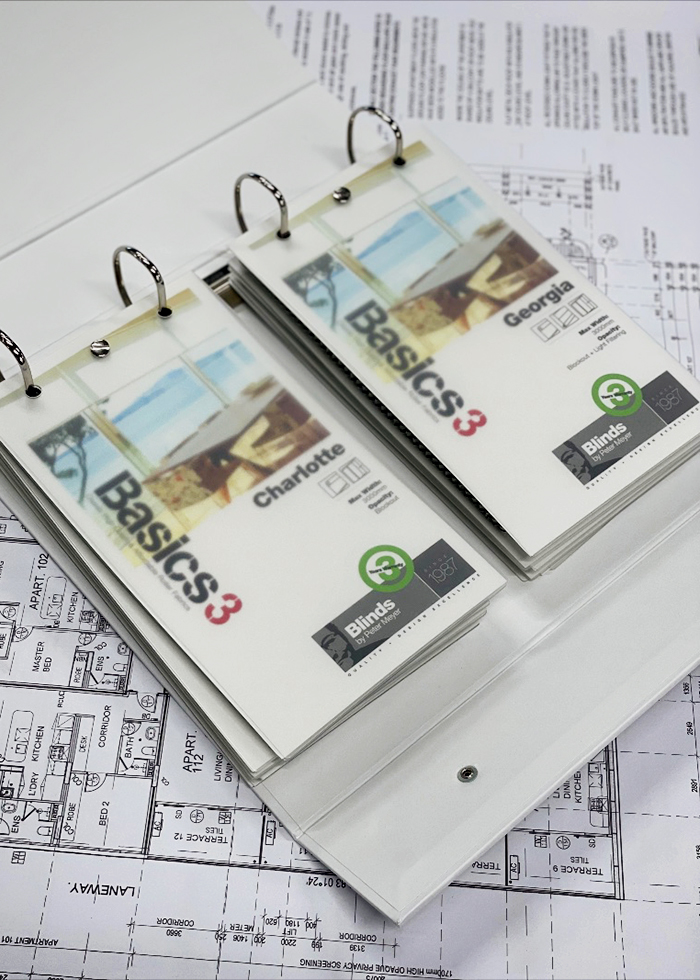 Basics 3
By far one of our most competitive roller blind offerings ever to hit the market. We are talking about up to 30% off from the last BASICS V2.0. Check out BASICS V3.0 now! A5 swatches showcase the BASICS V3.0 collection; Made up of plain and textured fabrics in blockout, light filtering, and screens.
BASICS V3.0 is no longer one price group. We have divided it into 5 price groups to allow you to be the most competitive you can be in an ever increasingly competitive market. However we have not compromised on quality in anyway!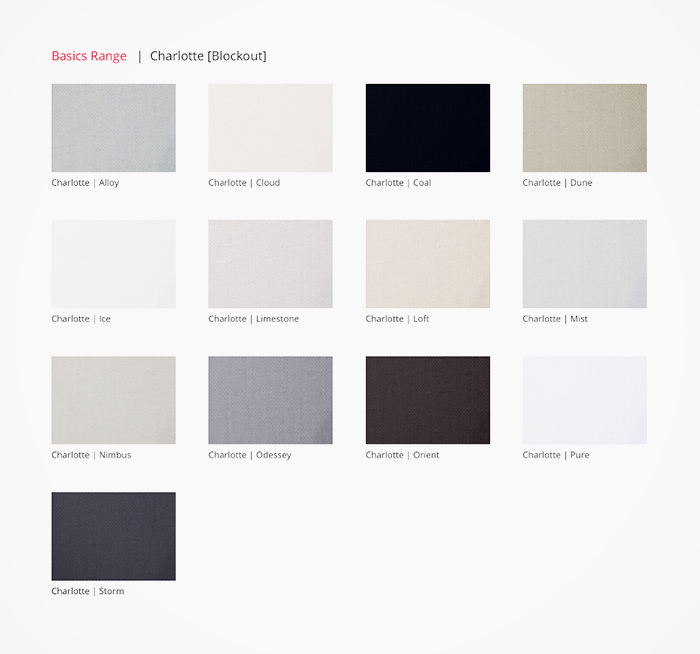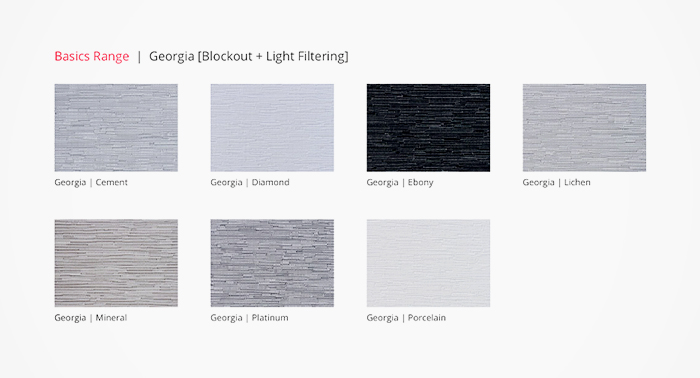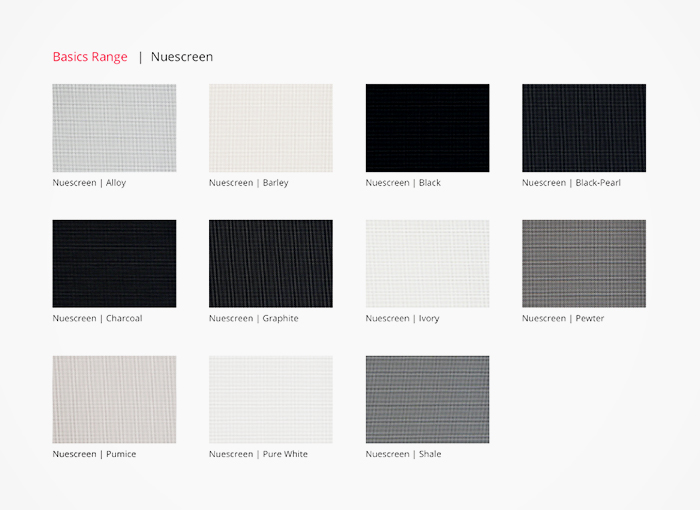 Order your books today, as stock of the first books are selling fast and will not last too long! Beat the rush and order now.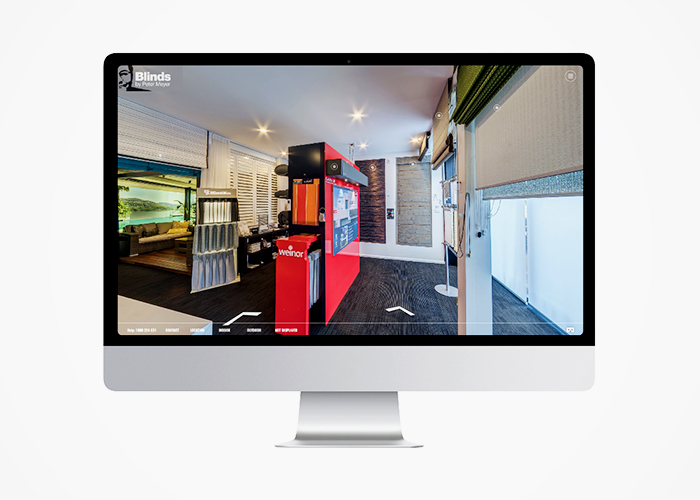 Visit Our Showroom 24/7
The Virtual Showroom is a perfect training tool, as well as enabling you to use our showroom as your own. Highlight products, link from your website to ours, and allow your customers to see over 67 different products in operation, as well as a snapshot of the technical specifications of every product in the entire range! If you'd like to see any product in our range that you're not familiar with, simply call us for a guided Virtual Tour.