Crema Marfil Italian Marble Bathroom by RMS Marble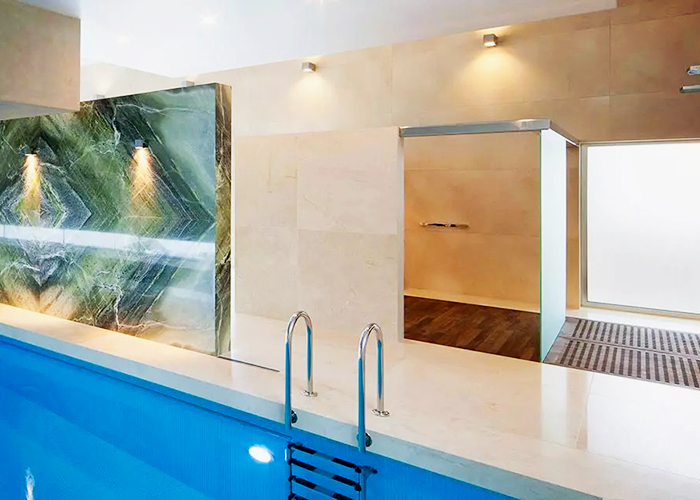 Exclusively sourced by RMS Marble, Crema Marfil is renowned as the best cream marble in the world. This textured beige stone is one of the most in-demand because of its warm yet pale colour, making it highly versatile. Because of its long-lasting performance and classic appeal, Crema Marfil marble is a great choice for contemporary bathrooms and kitchens and can be used for a wide range of applications requiring elegant floor and wall tiles. RMS Marble supplies this exquisite natural stone in honed, polished, leather, or any special finish upon request and in tiles, slabs, or cut-to-size formats.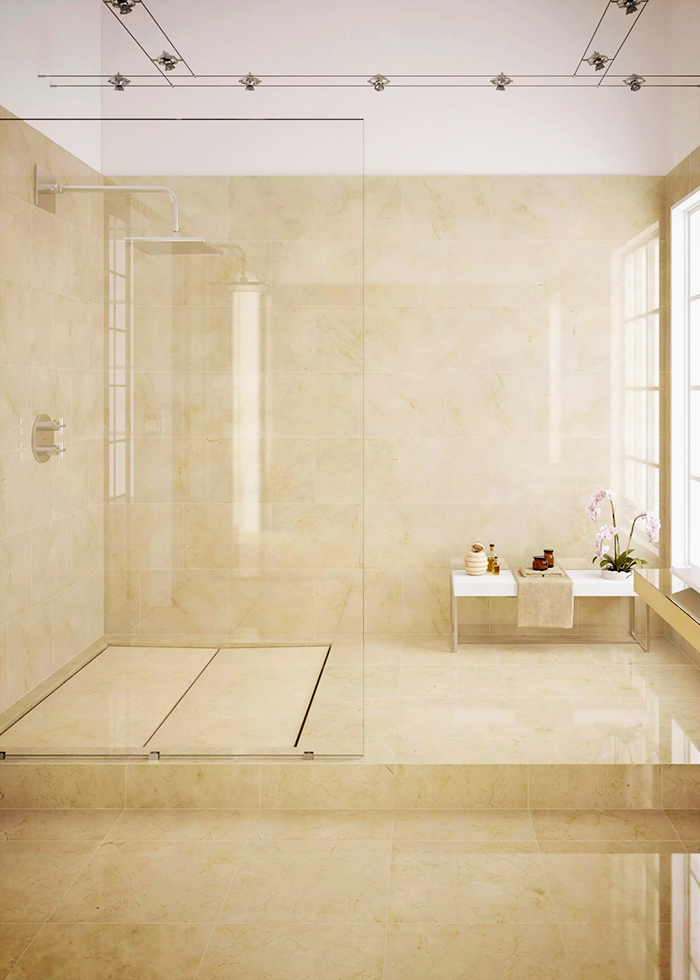 This elegant and classic-looking Italian marble bathroom features RMS Marble's Crema Marfil marble. A cream-coloured marble with soft tan undertones that never goes out of style; Crema Marfil marble works perfectly well with most interior designs and is perfect for bathrooms, foyers, or even as a vanity. For your very own Italian marble bathroom featuring these elegant Crema Marfil tiles from RMS Marble, visit www.rmsmarble.com for more details.