Bio-based Full Matt Floor Finish - Zero 2K by Synteko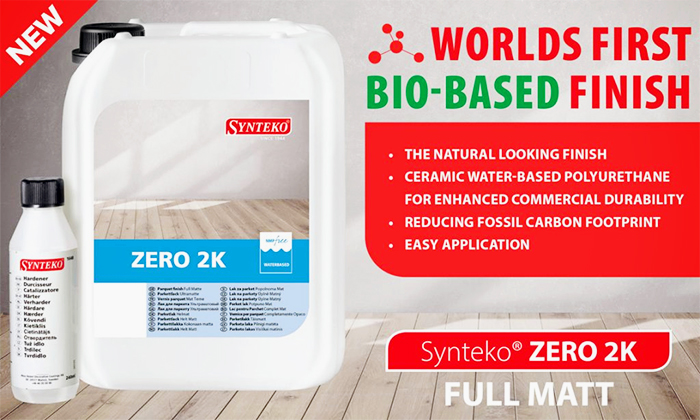 Introducing Synteko's ZERO 2K, a bio-based full matt floor finish deemed the world's first able to satisfy the market's need for an "invisible" finish and provide natural looking floors. Synteko® Nova ZERO 2K floor finish is a "bio-based" product, referred to as such because of its unique raw material composition. The specially formulated solution is a full matt, waterborne, and 100% PU finish suitable for parquet floors in heavy foot traffic areas.
The Sydney company's modern innovation boasts Small Particles Technology which allows for Synteko® ZERO 2K to be strengthened with micro ceramics. This makes it exceptionally durable, resistant to scratching, heel marks, and household chemicals. These added ceramic particles also make ZERO 2K environmentally-friendly with low VOC (volatile organic compounds).
Easily applied and able to provide a natural-looking finish, Synteko ZERO 2K's ceramic and water-based polyurethane composition also offers excellent commercial-grade protection. For more information on Synteko® Nova ZERO 2K bio-based full matt floor finish, visit www.synteko.com.au.