Portable Electric Barbeques from Thermofilm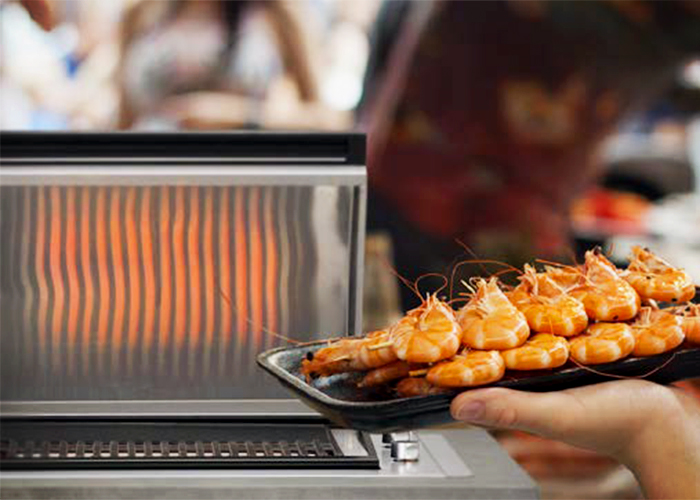 A result of over a decade of technical innovation, the CROSSRAY® Portable Electric Barbecue by Thermofilm provides a real mobile cooking experience with advanced, patented cooking technology. The CROSSRAY® Portable Electric Barbecue is specially designed to perform like a traditional gas barbeque without the hassle of gas bottles and with the added convenience of full mobility - great for cooking at home and away. This powerful electric barbeque features a stainless steel build with a double skin hood and the option to cook with the lid up or down.
With a simple plug-in mechanism, the CROSSRAY® Portable Electric Barbecue from Thermofilm is extremely easy to operate. It has a bottom-mounted collection tray to avoid mess when cooking. This portable barbeque also has LED indicators with a 120-minute timer and a 300°C safety cut-off. Not least, it boasts dual-zone cooking (high/low, front/back) with a half grill and hotplate as standard options. Visit www.thermofilm.com.au to get your very own portable electric barbeque from Thermofilm.