Portable Electric Barbeques with Trolley from Thermofilm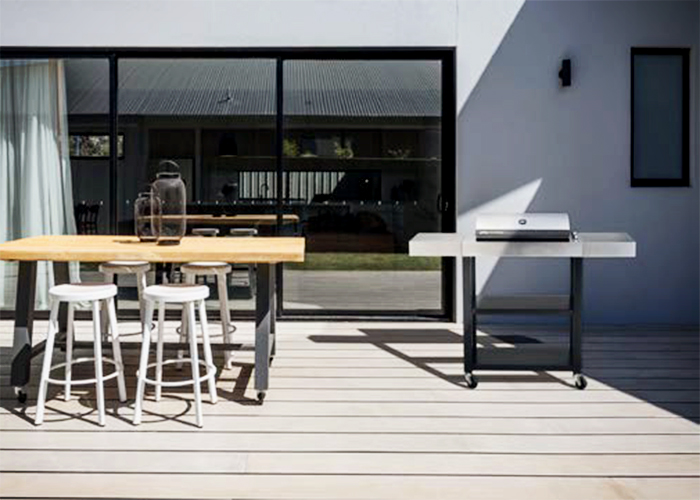 CROSSRAY® Electric Barbecues with Trolley by Thermofilm are great for outdoor use during family gatherings. Equipped with modern, patented cooking technology, CROSSRAY® electric barbeques feature dual-zone cooking with two carbon infra-red electric elements (2 x 750W). This high-intensity electric barbeque provides 300°C maximum performance with a 120-minute timer, and boasts LED indicators for added convenience.
Thermofilm's electric barbeque trolley is equipped with castor wheels making the combination easy to move. The sophisticated looking trolley is built with foldable stainless steel side shelves and powder-coated under bench shelves for extra cooking and storage space. The cooking unit itself easily lifts out from the stand and can be taken anywhere for full mobility.
Quick to use and effortless to assemble, with a CROSSRAY® portable electric barbeque from Thermofilm, you can enjoy a barbeque anytime, anywhere, and without the inconvenience of using gas bottles. Take home your very own Thermofilm portable electric barbeque with trolley by heading over to www.thermofilm.com.au today.