Alfresco Blinds for Winter from Undercover Blinds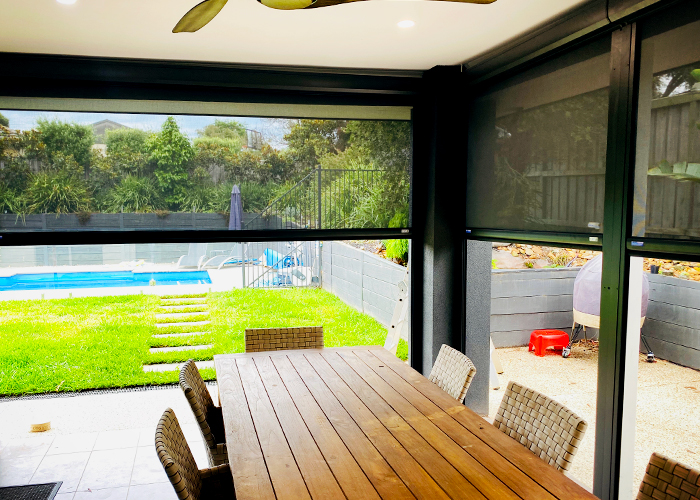 Don't abandon your alfresco area this winter - specify Solare Verticali™ external blinds from Undercover Blinds to enable use of your outdoor living area year-round. Proudly Australian owned and made, these innovative channel blinds are purpose-designed to provide maximum rain and wind protection. Not just ideal for the cooler months, Solare Verticali™ blinds also offer optimal privacy and airflow during summer.
Features and benefits of Solare Verticali™ alfresco blinds from Undercover Blinds include;
Easy, seamless, and versatile installation - even in non-square openings - with an adjustable side channel.
Mill extrusions are available in hundreds of colours and finishes. Even textured finishes are available on request via polyester thermoset powder coat.
Fabric options from Undercover Blinds include high-quality polyester yarn PVC coated basket weave mesh (recommended) or fibreglass yarn PVC coated twill weave mesh.
All mesh fabrics are available in a wide variety of colours - Undercover Blinds are certain to have a solution for you.
Dimensionally stable clear PVC blinds can be specified however they are subject to the conditions of the application.
Undercover Blinds' polyester yarn PVC coated basket weave is the industry's leading water resistant alfresco blind fabric. Only a minimal amount of water will seep through the mesh but you will otherwise be shielded from rainfall.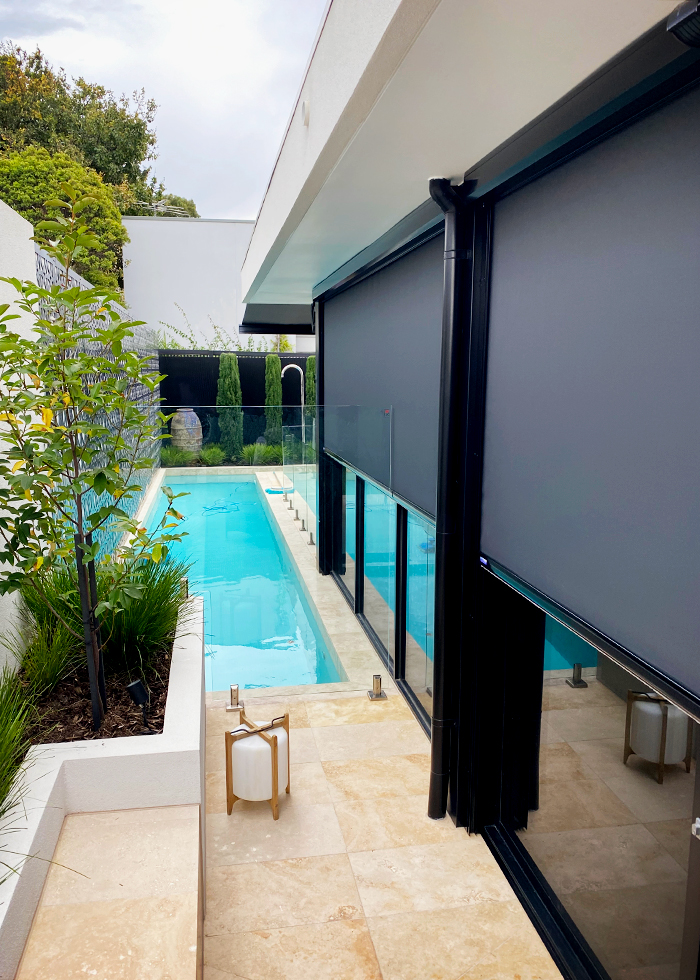 Solare Verticali™ alfresco blinds are operated manually or can be motorised on request. An affordable push-button motor or a competitively priced European motor with smart home integration is available for specification.
All Undercover Blinds' alfresco blinds are custom made as per your specifications. Their Solare Verticali™ system allows for openings up to 6 metres (or 15m²) unlike any other external blind system on the market.
For more information regarding Solare Verticali™ alfresco blinds from Undercover Blinds, or to request a quote, get in touch with their team of experts today. Visit undercoverblinds.com.au.