Car Park Water Seal Joint System by Unison Joints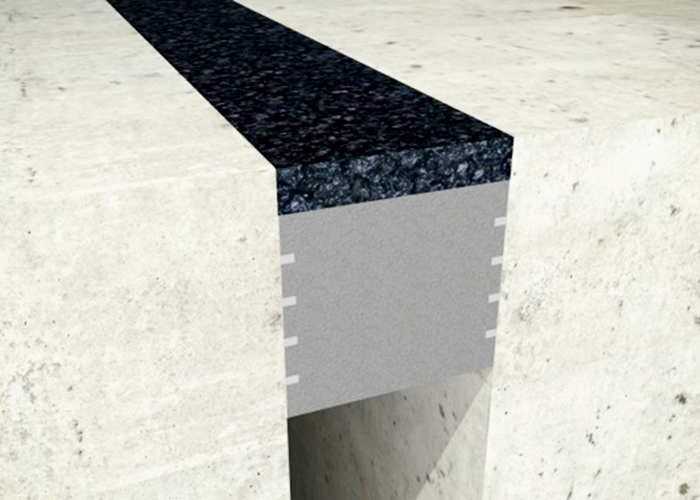 The Brisbane Airport carpark was built in 2012. Unison's closed cell polyethylene foam seal was installed by Unison's contracting company to waterproof the expansion joint specified. The airport corporation were concerned ladies heels, luggage, etc, may puncture the water seal and become a trip hazard. Bernie Scott, Unison's Managing Director was approached to design a system to compliment the water proof system while alleviating trip hazards.
Unison are the original developers and manufacturers this type of system. Recently a cheap copy was introduced to the market. The copied systems are softer, allowing heels to puncture the water seal causing leaking car parks and potentially becoming a trip hazard. Unison's carpark expansion joint rubber crumb tread piece is aesthetically pleasing, resembling bitumen. Other copies do not blend with concrete surfaces.
Our DzFt/AqP is Unison's car park alternative to cover plate systems for expansion joints. The high-movement polyethylene foam water seal, surface mounted rubber tread piece is pedestrian, vehicle, and wheel chair friendly. Perfect for carparks. The specially formulated, highly flexible polyethylene foam is simple and inexpensive to install; Including welding of junctions and upturns resulting in a 100% waterproof seal.
The rubber crumb comes in a variety of colors to match any surface. The system negates the use of surface-mount plates which present trip-hazards, work loose, and become noisy. Ideal for stadium-plats. The DzFTAq is 100% water tight, UV stable and vermin proof. An inexpensive and easy to install product. Adhesive and installation guide provided.
Please be advised that Unison Joints is unaffected by COVID-19 as our manufacturing products are not sourced from China.