Bi-Fold Door Track Systems from Cowdroy
The bi-fold door track systems from Cowdroy are excellent options for anyone who requires space or simply wants an alternative to hinged or sliding doors.
There are many advantages to using folding door track systems, one of which is saving space. Another benefit to using them is that design options are flexible.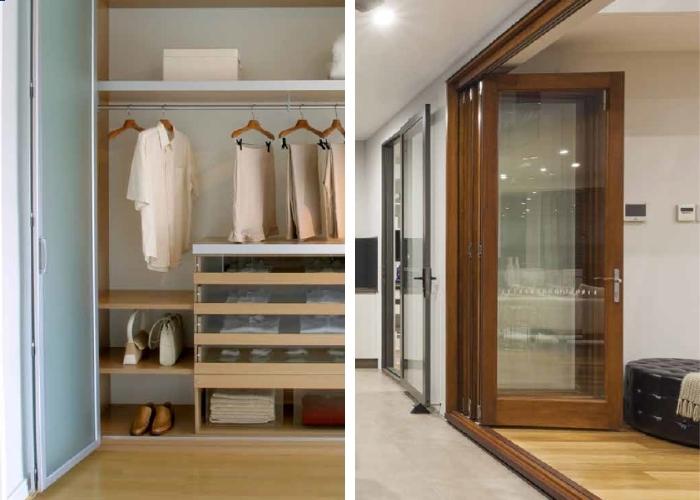 Bi-Fold Door Track Systems from Cowdroy: (L) Overlay bi-fold; (R) All-weather external bifold.
For example, if you want a clean or minimalist closet, the overlay bi-fold is a good choice as the framework and tracks are not seen. The track system can handle 25kg panels so you can opt for aluminium or even full timber doors.
If you need a heavy-duty door, the all-weather external bi-folding is your go-to as it can handle up to 90kg panels. This system is strong and can resist corrosion as it has a top hinge roller made of stainless steel. For more options on bi-fold door track systems plus door hardware from Cowdroy, visit www.cowdroy.com.au.