Austech releases new Duraflo Gable Vents and Gable Windows to Australian market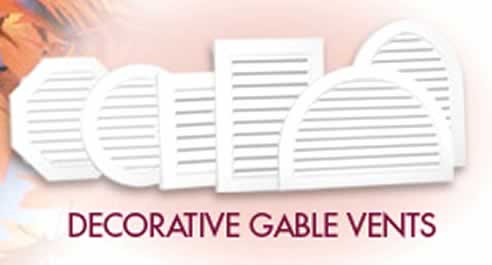 Improper ventilation may result in higher energy costs and can cause critical damage to your home in several areas. There is trouble ahead for the poorly ventilated home.
Poor ventilation can cause many problems that necessitate expensive repairs:
Damp ineffective insulation.
Rotting roof framing and ceilings.
Peeling of exterior paint, damage to interior ceilings and walls.
"Louvre and gable ventilation products like the Duraflo Round Gable Vent are perfect in increasing the ventilation in your homes roof space," says Tony Curran, General Manager of Austech External Building Products.
Proper ventilation represents a very small investment and provides many worthwhile benefits including increased comfort, reduced energy costs and fewer damage problems.
Austech recommends that your roof space / attic temperature should approximate the outside temperature to reduce the damage caused by condensation build-up. This can be achieved by installing Duraflo Vinyl Gable Vents along with a recognized glass wool insulation product in your ceiling.