The valve selection and supply company - Global Valves & Engineering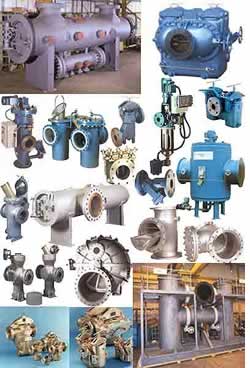 Global Valves and Engineering was established in 2002 to provide contractors and end-users with an experienced valve selection and supply company... a company that clients could confidently work with as a partner for the future. The company has quickly established itself as a reputable supplier of a wide range of valves and related products and services. We continue strengthening our corporate presence day by day, throughout Australia.
We look forward to meeting and exceeding your expectations.
Specialising in Valves, actuation products and instrument valves and fittings, our activities have been focused into the chosen market sectors of Power Generation, Water Treatment, and Industrial Installations.
Customer Service is a focal point and strength of the company; customer service coupled with our local stock holding and extensive domestic/overseas network of manufacturers and stockists, enables Global Valves and Engineering to meet critical delivery deadlines, maintain plant on-line requirements and ensure customer expectations are met or exceeded. Repeat business and client referrals continue to assist in the company's growth.
Optimised Valve Selection, has been achieved by working closely with clients, focusing attention upon the intended valve's service and function. This has enabled many contractors and plant owners to achieve significant cost savings, plant productivity improvements and longer valve life in general industrial applications and severe service applications.
Documentation and Vendor Data has become a major requirement in these times of Material Traceabilty and Q.A. All critical services products supplied by Global Valves and Engineering Pty Ltd can be provided with Material Test Certification to DIN 50.049 3.1B, or similar, thereby ensuring peace of mind and compliance with customer requirements. Special documentation requirements can be tailored to suit individual customer requirements.
Global Energy Management, a division of Global Valves and Engineering Pty Ltd, was conceived and established in 2003 based on the growing demand for improved energy efficiencies, productivity increases, reduced greenhouse gas emissions, shareholder expectations and the need to preserve or improve the World for future generations.
Harnessing the skills of industry leaders in the field of sustainable energy and steam utalisation, Global Energy Management has the experience, gained from over 200 sustainable energy project audits, to undertake: Energy auditing and energy modeling, plant modification recommendations and when required, CPC contracts, for improved energy efficiencies, improved steam and condensate utilisation and reductions in greenhouse gas emissions.