Aluminium Venetian Blinds from Rollenta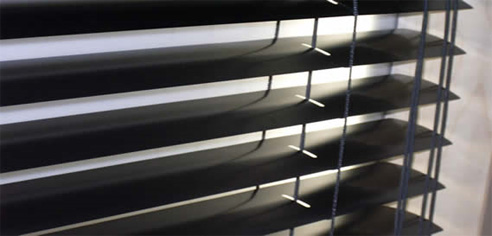 Aluminium venetian blinds provide a classic and relatively well priced window treatment solution. Available in 16mm, 25mm and 50mm widths and a wide range of colours aluminium venetians provide great privacy and heat reflection capability.
Like the timber venetian blinds, aluminium venetian blinds have a horizontal slat that can be tilted to optimise visibility or heat reflection. Aluminium venetians can also be lifted using a cord operation so that they stack at the top of the window to allow access to a door or window. Hold down clips can be used to minimise the impact of wind. Special shapes can be made and we can also motorise.