First Alert Smoke Alarms & Carbon Monoxide Alarms from Altamonte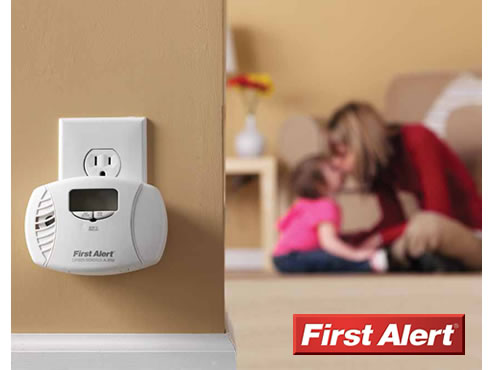 Are you offering the most advanced line of safety products to your consumers?
Today's homeowners are more informed and safety conscious than ever. First Alert recognizes your need to meet the evolving demands of your loyal customers. When stocking your shelves with First Alert products, rest assured you are providing your customers with innovative solutions from the most recognized brand.
Leading innovations in home safety is just the beginning for First Alert. As your partner in home safety, we promise to keep you informed of the latest developments in the home safety category.
In recent years, several states have mandated the use of photoelectric smoke alarm technology in homes. As your public safety advocate, First Alert allows you to actively support your consumers in these states through our industry leading comprehensive photoelectric product line.
In 2008, we've revised our product packaging to include educative icon-based messaging to motivate your consumers to purchase safety products with premium features.
With innovative products such as Tundra Fire Extinguishing Spray and ONELINK Wireless Alarms, we are expanding the safety category in both detection and suppression.
Customers in all channels of distribution have shown sales growth when they stock the First Alert Brand. From our award winning new products and innovative packaging, to our unique displays and merchandising concepts, First Alert products will drive your home safety business.
First Alert Product Catalog:
http://altamonte.com.au/downloads/FirstAlert_Catalog.pdf