Watertight Concrete Crack Repairs at Adelaide Airport from Radcrete



SITE DETAILS

COUNTRY: Australia
SITE: Adelaide Airport
CONTRACTOR: Watpac Pty Ltd
PROJECT MGR: Mott McDonald
CONSULTANT: Wallbridge & Gilbert
APPLICATOR: Inconmat / Uniseal
SIZE: 1,300 sq mtrs Adelaide, well known as the city of churches, is one of the most beautiful in Australia. This rapidly expanding city is also redeveloping facilities at their international airport. The construction of the new multi-level car park experienced unusually extreme winds during the curing of the rooftop car park slab. The slab concrete dried far too quickly causing excess cracking (some extending through the thickness of the slab). The consultants, Wallbridge & Gilbert, tested several products with all but one failing - Radcon Formula #7. In addition it was the only product capable of withstanding such extremes of weather conditions.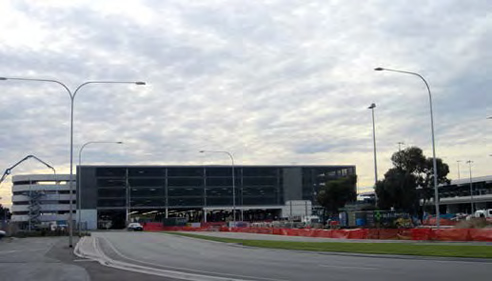 Radcrete's local distributor, Inconmat, worked closely with our head office and John Harris (Uniseal), to ensure all cracks were sealed to result in a 100% watertight trafficable deck. This result exceeded stakeholder expectations.


Radcrete Pacific Pty Ltd Profile
02 9362 3511
Suite 2, Level 3, 100 New South Head Rd, EDGECLIFF, NSW, 2027