Slip Joints Used for Structural Corbels from Unison Joints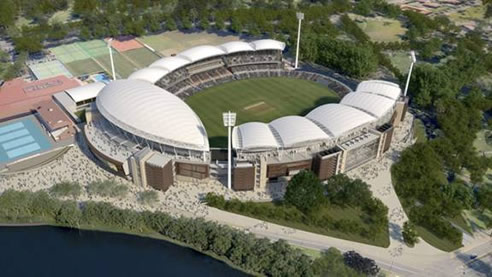 Adelaide Oval Redevelopment - 2012

Unison Joints Pty Ltd manufactured and supplied Slip Joints for the Adelaide Oval Redevelopment Project in South Australia. Upon receipt of the Order, the Slip Joints were manufactured and delivered to the client within 4 working days. A huge benefit for the Project as Unison Joints have their very own effective and efficient manufacturing warehouse on site in Wakerley, Brisbane. Special Features of USJ - Unison Slip Joint: Unison Load Bearing Slip Joints
Made to Order
Extension and Compression
For use in Structural Corbels



Please be advised that Unison Joints is unaffected by COVID-19 as our manufacturing products are not sourced from China.