Eco-Friendly Timber Finishes from Whittle Waxes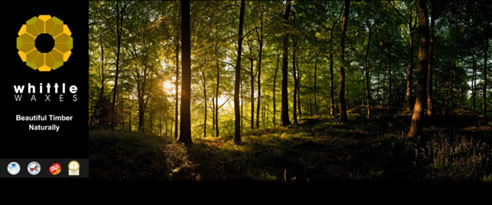 Whittle Waxes has been dedicated for 10 years now to quality timber finishes that are non-toxic, eco-friendly finishes that are extremely durable, safe to apply and easy to maintain or repair.

This is an exciting time for Whittle Waxes we have moved to Ringwood, Melbourne almost 12 months ago and thanks to our loyal customers we are going strong! Whittle Waxes are exclusive Australian distributors of Treatex and PNZ. Direct from Germany, these are highly accepted and widely used global brands. Whittle waxes, we can now offer our own range of great products catering for all aspects of Natural floor coating's and continue to provide you with the Treatex products that people have grown to love. This has given us the opportunity to rebrand Whittle waxes, in addition we are working hard on new brochures as well as modernizing our Website, which will become a great source of information to both the Tradespeople and Home owners. So keep your eyes open for not only our new Whittle Waxes labels and also our new Treatex labels! Treatex has rebranded too! They can be applied to interior wood surfaces (floors, stairs, kitchen worktops, tables, furniture ...) as well as cork, linoleum, terracotta, natural stone, and porous concrete, unglazed tiles, also in damp rooms such as the bathroom and kitchen. Whittle Waxes continues to conduct extensive research into new products and maintains a close eye on international developments to ensure the best products are available for the Australian market.