Garden Wall Facade Kit from Atlantis Corporation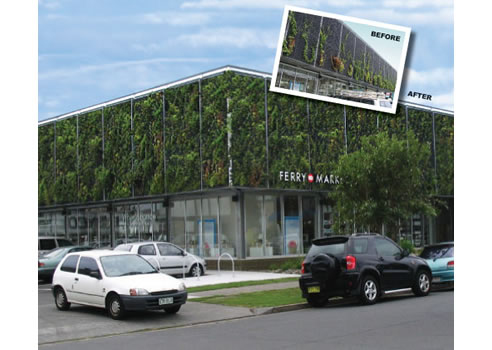 Introducing Atlantis Grow-Wall® Facade Kit Vertical Garden System
Have you ever wanted to create a lush, beautiful vertical garden? This kit makes it easy for indoor or outdoor applications with the Atlantis Gro-Wall® Facade Kit.
This system replaces conventional lattices once used for vertical planting. The strong design and simple installation makes it a better choice for landscapers, architect and gardeners in general.
Atlantis Gro-Wall vertical garden system is truly modular with individual plant access and both vertical and horizontal system expansion.
Gro-Wall® modules are easy to install and can be quickly fixed to any structural wall including brick, concrete, wood, sheet metal, drywall and other surfaces.
Some benefits include:
Rapid Construction and Installation
Easy Vertical and Horizontal Expansion
UV Stabilized
Durable