Stormwater Underground Water Storage from Atlantis Corporation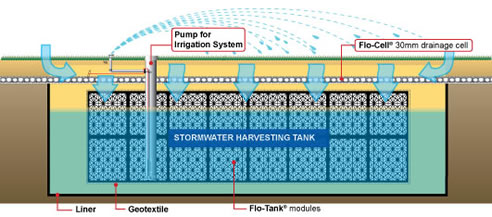 Here at Atlantis Corporation, we provide a complete stormwater harvesting solution. Our solution offers stormwater filtration, water storage, integrated irrigation system and the stormwater purification.
This solution replaces antiquated Roman technology. Pipes, sumps, pits or difficult to manage gross pollutant traps, are no longer required to manage stormwater.
These are replaced by underground water tanks, restoring the balance between the environment and urban development.