Nolan.UDA Launch New Website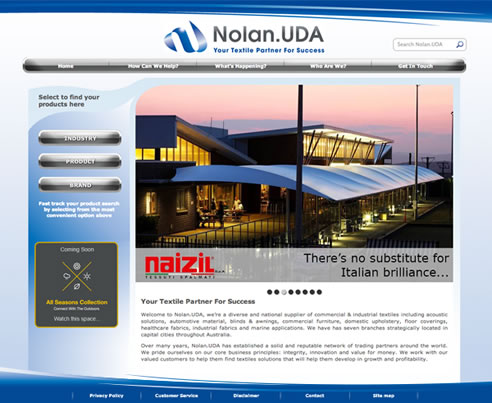 Introducing the new Nolan.UDA website
After months of hard work, we're proud to announce the launch of our new company website.
We've included a number of new features like a comprehensive product directory as well as a tailored navigation menu to ensure you find what you're after quickly and easily. You can search through the product directory either by the relevant industry, product or brand.
A lot of research and development has gone into ensuring that we provide you with the fastest and most convenient means for you to get the information you're after.
The new website is one of the many steps we're taking to support our valued customers with finding textile solutions that will help them develop in growth and profitability. We're excited to share with you this new phase in our business development and we look forward to working with you in the future.
Visit www.nolanuda.com.au for more information.