BAL-FZ Bushfire Windows from Paarhammer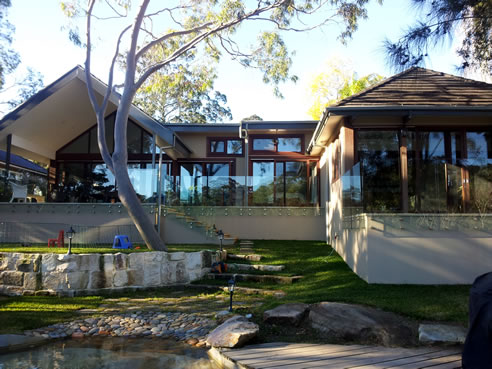 Paarhammer Flame Zone products were tested and approved to the Australian Standards AS3959-2009 and AS1530.8.2 by NATA-accredited Exova Warringtonfire.
With self-extinguishing FSC®-certified Manilkara timber frames together with Schott Pyranova glass and special seals, Paarhammer has achieved the so far unachievable: BAL-FZ windows and doors which do not need shutters.
All Paarhammer products are double glazed for highest energy efficiency (U-values from a low 0.8 and sound protection of up to 45dB), and one pane of the glass unit in BAL-FZ products has an intumescent layer which acts like a heat blanket in case of fire, thereby reducing heat transfer to around 6kwh, less than half the 15kwh allowed for in the AS.
This was recognised by the Australian Window Association by awarding the company 'Most Innovative Window System' for 2012. This Award comes shortly after being top of the Industry Section at the Victorian Fire Awareness Awards by the Department of Sustainability.
Tilt and turn windows, French doors, fixed glass units and sliding doors are available to withstand temperatures exceeding 850 degrees over 30 minutes with a cooling down period of 1 hour - thus achieving the required Australian Standards.
For more information contact Tony Paarhammer, Managing Director, on 03 5368 1999 or 1300 655 920.