Basement Waterproofing with Radmyx from Radcrete

Radmyx waterproofs basement of Asimont Villas, Singapore
SITE DETAILS
COUNTRY: Singapore
SITE: Asimont@Barker
CONSTRUCTION: Wang Chung Construction
ARCHITECT: AEDAS Pte Ltd
APPLICATOR: PQ Farben
TREATED AREA: Basement & Retaining walls
SIZE - ADMIXTURE: 2,200 Cubic Metres
SIZE - SLURRY: 200 Square Metres
The Asimont Villas in Singapore are highly sought after properties in this very competitive market. When completed, these villas will be offered for sale at nearly S$8 million each, so the developer needed to choose the best waterproofing possible.
Radcrete's local distributors, PQ Farben had Radmyx specified on all below grade areas of the project.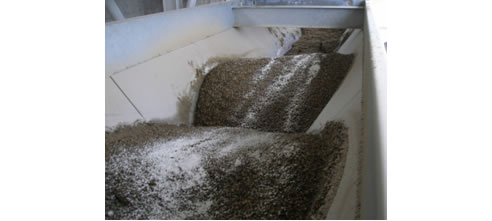 Radmyx added to dry mix at the plant
Radmyx was utilised as an admixture for the basement areas and was also used as a slurry coat on the retaining walls.
It is the higher concentration of active ingredients in Radmyx, (compared to its competitors), its flawless track record and versatility that gives Radmyx the edge.