Stone Water Feature Fountain from Richard Ellis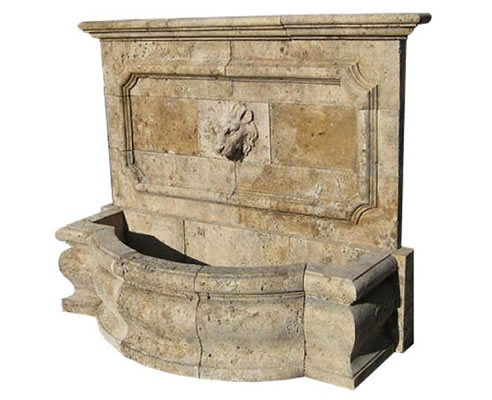 To complement the comprehensive range of stone fireplaces on offer, the we provide an impressive range of hand-carved stone decorative pieces for the garden. Foremost in this range are the water features, fountains, garden urns & statuary.
Once stone basins built to capture precious drinking water such as those discovered in ancient Sumeria c.2000 BC, fountains have evolved from a purely functional purpose to assume a decorative character.
From being the source of life (Latin "fons" a source or spring) the fountain has come to take on a decorative or dramatic effect.
Connected to springs or aqueducts and used to provide water for drinking, bathing and washing for the residents of villages, the symbolic aspect of water was soon on display in the water feature for the garden.