Stretch Drain System Accessories Video Sydney from Reln
Another innovative product with a complete range
of accessories from the team at RELN.
Versatility, Flexibility, Durability, Compatibility. Stretch-Drain is simply a better solution from every angle.
In fact, RELN's innovative system of expandable pipe and fittings outperforms every other brand.
It actually installs 20% faster than standard corrugated pipe and requires 80% less space for transport and storage.
Widely compatible with 90 and 100mm PVC pipe, Stretch Drain is designed to work hard, and bend easy.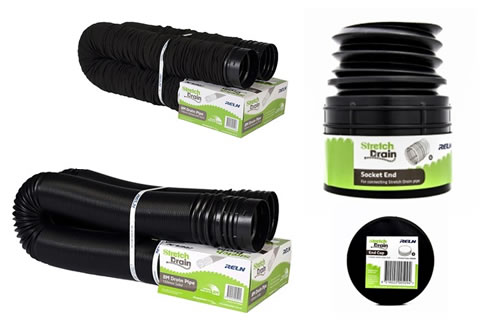 To find out more about RELN and their wide range of products, click here.