Stainless Steel Sculptural Works from ARTPark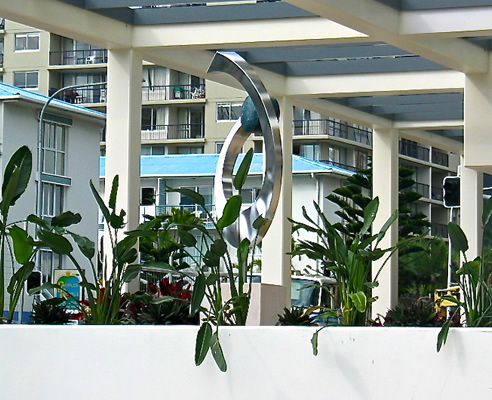 Sculpture makes a clear Statement of style and design...
This wonderful Stainless Steel piece 'Orion's Gateway' by Artist Trevor Berry encourages you to think outside the box. Enriching its surroundings by complementing each element. Taking on the organic form of the green plants in the foreground, while remaining strong as steel like the building that sits in the background. This fine piece is a great example of what sculpture can offer you in any space. The only limitation is your imagination!
ARTPark Australia can offer the architect/designer or home owner the opportunity to consider a vast range of sculptural works by living Australian artists.
Encompassing internal smaller scale works to large scale works, suitable for commercial or public placement, ARTPark Australia has a form to suit!
In most cases you can then trial particular works in your home /office, with no obligation, to ensure the right choice (conditions apply).