Aluminium Roller Shutters from Undercover Blinds & Shade Systems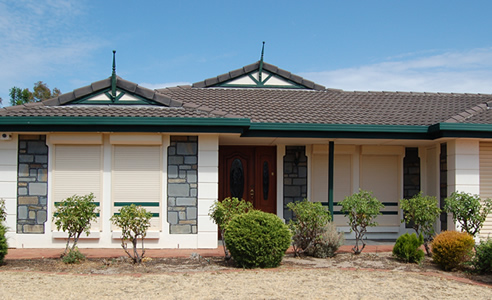 The E-Series is an affordable motorised aluminium roller shutter control system that is battery operated and therefore is not reliant on mains power.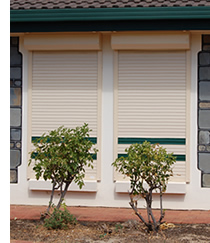 MOTORISED Electric Roller Shutters via a 240Volt or 12 Volt options (depending on customers requirements). No electrician needed! (For 12Volt System) That's right; you do not need to spend any extra money on an electrician!
Operate your Aluminium roller shutters at the touch of a button this unique system offers a cost effective alternative to current control options. The controller is modern and stylish in appearance, offering a safe and simple charging method (plug and charge) with long life Li-lon batteries.
Add a hand held remote control with wall plate available with single or 9 channel operation (control up to 9 roller shutters at once) with user friendly programing abilities.
Our Australian Made Rollashield roller shutters offer protection and security in all homes and offices.