Secured Despatch Access Control from Magnetic Automation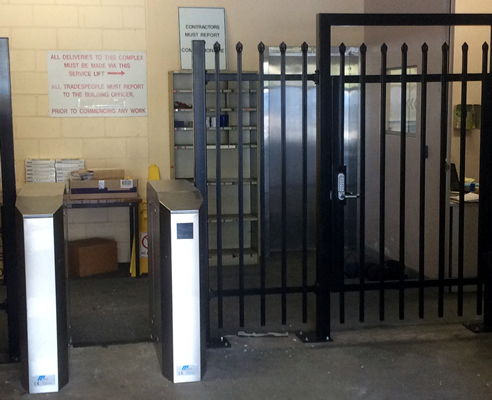 A corporate building dock which is highly frequented by staff as well as transport and service providers required a safe and secure way to monitor pedestrians accessing the site.
Staff use a swipe interface installed on Magnetic's MPR barrier, while couriers and other visitors use a pedestrian swing gate. Therefore, in the event of a fire or other emergency event, the client is aware of who is currently on the site.
The site is also monitored by a security guard, who can allow access to endorsed visitors via the barriers or an override of the pin-coded pedestrian gate for access of larger products to their basement lift.
For more information regarding our MPR barriers or any other Magnetic Automation products, please contact our head office on 1300 364 864 or email.