Wireless Boom Gate System from Magnetic Automation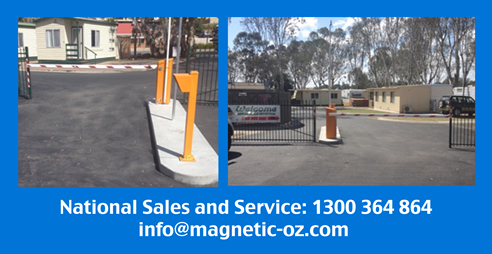 Multi-boom gate wireless control
A wireless boom gate system was a great solution for a busy caravan park to remotely control a site with more than one boom gate.
Magnetic installed a new wireless MHTM boom gate, as well as converting 2 existing boom gates to also function wirelessly. The control box was installed in the site office, to specifically control entry and exit of visitors who do not have a pin code to automatically gain access.
A Magnetic card reader bollard with keypad access was installed with the new boom gate, as well as replacing key pads on the other 2 existing boom gates.
For more information regarding our MHTM boom gates or any other Magnetic Automation products, please contact our head office on 1300 364 864 or email.