Eco Friendly Acoustic Membrane from Synteko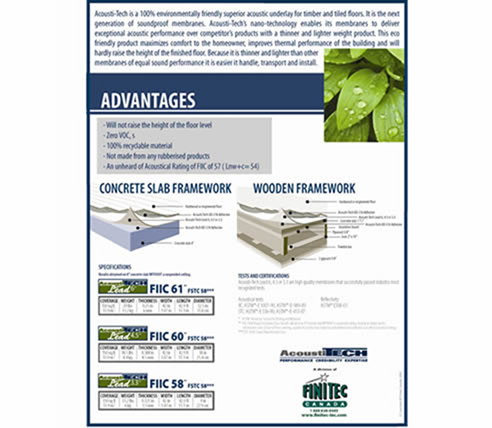 Impact Acoustic Sound Underlay Solution in harmony with the Environment
A new generation of GREEN acoustic superior sound proofing membrane that is healthy for you, environmentally friendly and keeps your feet comfortable, is available.
Acousti-Tech membranes from Canada have launched a GREEN superior acoustic membrane with exceptional sound deadening and environmental properties. This unique product revolves around an open cell structure manufactured from recycled fibres that is light weight with only a minimal height increase in the finished floor level.
In addition, its other unique characteristics are light weight, ease of installation, non-toxic, rot-resistant, anti-bacterial as well as adding warmth to the floor.