Welcoming Signs from Architectural Signs Sydney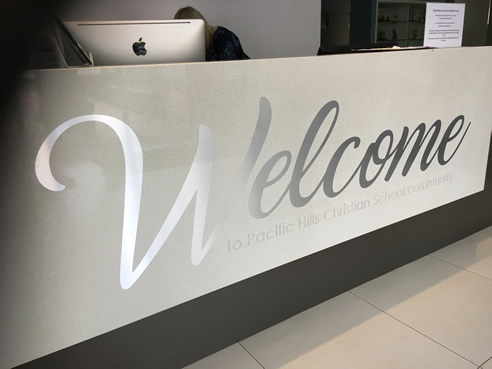 Welcoming your students and visitors
How often do we see the same old tired welcoming and entrance signs at schools where essentially the biggest part of students' lives will be spent.
Appreciating that there are practical and financial limitations the entrance of your school is where your signage is the most important.
The benefit of having professional welcoming and directory signs with strong branding will leave a positive impression for students, visitors and their families. The welcoming signs can take its place in the foyer and achieve maximum visibility.
Entrance and exit signs also allow you to guide students, employees and visitors in an emergency, identify areas designated for certain personnel and direct facility traffic.
Architectural Signs have been providing a variety of signage for schools and businesses since 1979.