Waterproof Training in Tasmania with LATICRETE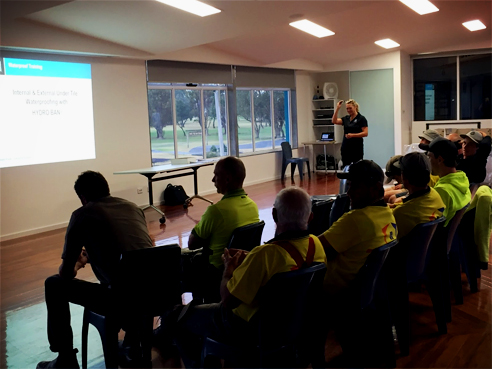 The Tasmanian Independent Builders Association (TIBA) gets behind their members to ensure they are adhering to the National Construction Code across Australia. There are regulations and standards that are just not negotiable and one of them is Internal & External Under Tile Waterproofing.
LATICRETE is committed to education and training and have collaborated with TIBA to educate and train their members in Tasmania. Erin Fraser, LATICRETE Technical Sales Rep and Neil Warden spent time in Ulverstone, Hobart and Launceston, training TIBA members on Internal & External Under Tile Waterproofing using HYDRO BAN® a thin, load bearing waterproofing/crack isolation membrane.